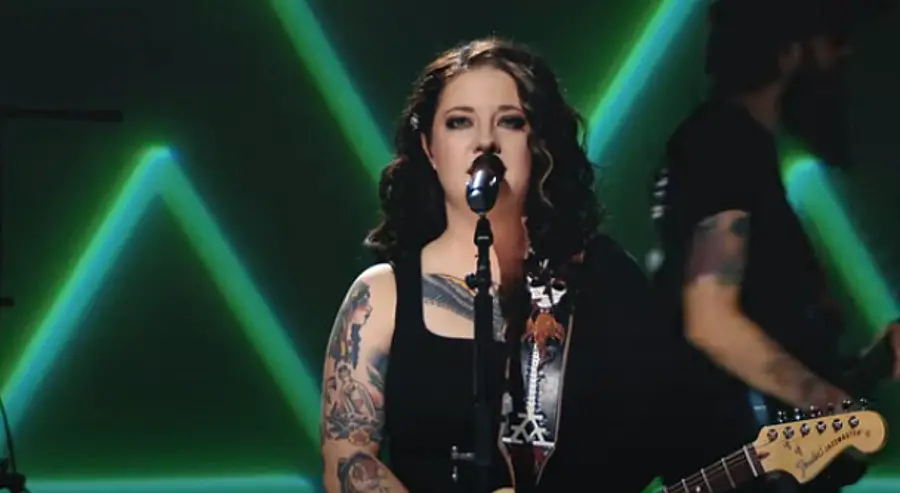 Ashley McBryde is returning to life on the road. The singer-songwriter announced last month, via a statement on social media, that she was taking some time away for personal reasons. Although she did not give a date when she would return to performing in her original statement, McBryde says she is now ready and eager to perform in front of her fans again.
"I'll be back on the road this weekend and am so excited to see you all!" McBryde says. "I didn't anticipate having to take time away. However, it could not be avoided. More on that someday. Thank you for the outpouring of love and support. Now back to business. A little spackle, a little sparkle…see you this weekend Trybe!"
A message from Ashley pic.twitter.com/ZHsOSGWEP5

— Ashley McBryde (@AshleyMcBryde) July 13, 2022
After missing a few shows in June, McBryde took to social media to explain her absence.
"Thank you all for the well wishes," a statement said at the time. "For personal reasons, Ashley will not be performing for a few weeks. We will share more details regarding when she will be back on the road as soon as they become available, but she wants you to know that she loves you all and misses you and will be back soon stronger than ever!"
McBryde has already finished her new album, which is the follow-up to her sophomore 2020 Never Will record.
"It's scary to say finished, but we just finished our third record," McBryde says. "We're trying to get that together and figure out when that can be released, so I'm in a really excited state right now."
The 38-year-old just celebrated a career first, with her "Never Wanted To Be That Girl" duet with Carly Pearce becoming her first No. 1 hit.
"If you were to handpick two women in country music who would be pals, Carly and I are really different," McBryde tells CMT. "She is tall with lighter hair, more clean-cut, very well-spoken and put together. I'm this Tasmanian devil that comes in the room making jokes with finger pistols. It doesn't seem like we would be close friends, but we loved and respected each other so much we sat down and wrote this song together."
McBryde is returning to the summer leg of  Dierks Bentley'Beers on Me Tour.on Thursday, July 14. Find all of McBryde's tour dates here.