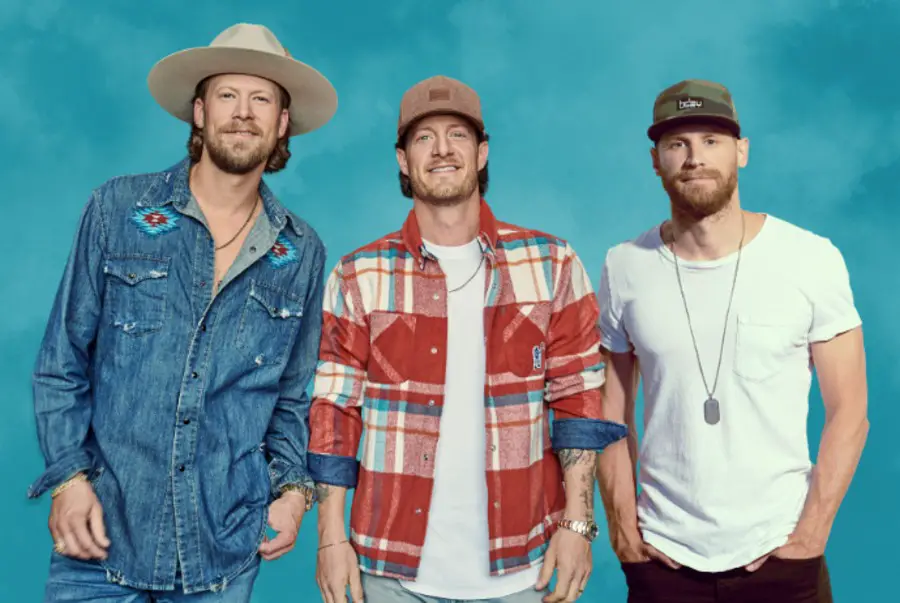 Chase Rice just released his ambitious The Album, which includes his current single, "Drinkin' Beer. Talkin' God. Amen." The song, which features Florida Georgia Line on the track, was written by Rice, along with Cale Dodds, Corey Crowder and Hunter Phelps, and immediately grabbed the attention of Brian Kelley, who offered to join Rice on the song.
"It was our last day of tour," Rice recalls to Everything Nash. "We were all touring together, so we all spent a lot of time together, which was awesome. We posted it on Instagram, and Brian loved it right away, and said that it was awesome. He just kept listening to it, and then he was like, 'Man, let's produce this thing. Let's get it in there, like we used to make the sounds. Turn it into what we believe it should be. And as that happened, it turned into naturally, 'Hey man, I'll tell you how we make this thing special. Why don't y'all just sing on it?' And that was actually Brian's idea, and then I kept pushing it."
Rice helped pen Florida Georgia Line's multi-platinum debut single, "Cruise," which made "Drinkin' Beer. Talkin' God. Amen." feel like a full-circle moment for Rice.
"We haven't done music together in 10 years, so it's a perfect song," Rice reflects. "It's perfect timing for the song, and it's clearly working. The song is flying off the charts. So it's fun to see the success so far."
Rice and Kelley have been friends for years, since they played Little League together as children.
"We go way back to childhood. I was in his music video for one of his solo songs," Rice says. "So he's loving doing music himself. It's cool to see that they're still doing FGL. Tyler's done some stuff himself too. It's like, why not just have the most success all around there on my song, and a couple of other songs. So good for them. I'm glad to be leading the charge on this one, because it's turning out to be a huge song."
Rice is ready to get back on the road, both on his own and serving as the opening act on Kane Brown's upcoming Blessed & Free Tour.
"We're going to be doing my headlining tour in the fall, in outdoor, smaller amphitheaters, some theaters and stuff like that," Rice reveals. "And then we're going to go right into the arena tour with Kane. We keep talking about a moment. That's what careers are. You have to stack them. And that's what you look back on in a career … I love that because I don't want to do that. I want to keep climbing, keep putting out great music and keep making the songs better. Because if it's not about the music, then none of it matters."
Find tour dates and all of Rice's music by visiting his website.