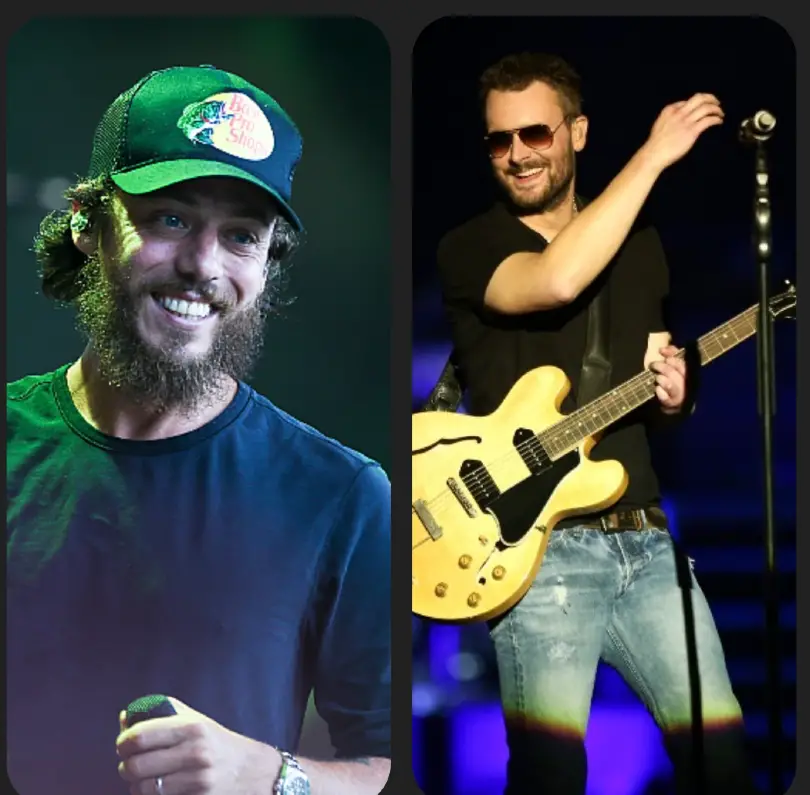 Chris Janson's ambitious, 16-track All In album is out on Friday, April 30. The record includes collaborations with both Eric Church and Travis Tritt, two of his favorite artists. It was Church who sent Janson "You, Me & The River," marking the only song on the entire project that Janson didn't have a hand in writing.
"I was coming in from Whitefish, Montana, and Kelly and I had just landed about 3:30 in the morning," Janson recalls to Billboard. "My phone dinged and it was this voice memo from Eric. He said, 'Hey, this is a little bit dark, but I wanted to see what you think.' I listened to the work tape and I was like, 'Holy crap,' and texted him, 'I love this. Why don't we do a duet?'"
Still, while he was honored to record one of Church's songs, he never dreamed that he would actually get Church to sing the song with him.
"I thought he would say no, but he immediately texted back, 'I'm in,'" Janson says. "I looked at Kelly and was like, 'I guess I'm doing a duet with Eric Church now.' I was like, 'Am I really on that level where he respects me enough to send me a song?' Holy Schnikes."
Not only did Janson include a duet with Church on the record, but the two also wrote another song, "Flag On The Wall," which Janson is just as excited about.
"I was in Colorado, and Eric sent me a half-finished work tape with a bit of a lyric," Janson remembers. "I loved it, and asked if he wanted me to finish it with him. We weren't in the same room to write it, we were on the phone but we got it done, just back and forth, sending lyrics,"
Janson personally reached out to Tritt to see if he would join him on "Things You Can't Live Without," which Janson wrote with David Lee Murphy, Deric Ruttan and Chris Stevens.
"It's rowdy, four-on-the-floor," Janson says "I remember Travis said, 'I feel like this is something I could have cut in the mid-'90s and had a big hit on.'"
While All In is uniquely Janson, he worked hard to honor the music that influenced him, both in lyrics, sounds and subject matter, with all of the tracks on the record.
"Let us not forget what kind of music paved the way for people like me to do my job and make the music I want to make," Janson reflects. "I want to honor that music. Plus, people love it! That's why they are tailgating to it before they walk into a concert. I want to make sure they get some of that in this modern-day, Chris Janson music."
Order All In at ChrisJanson.com.