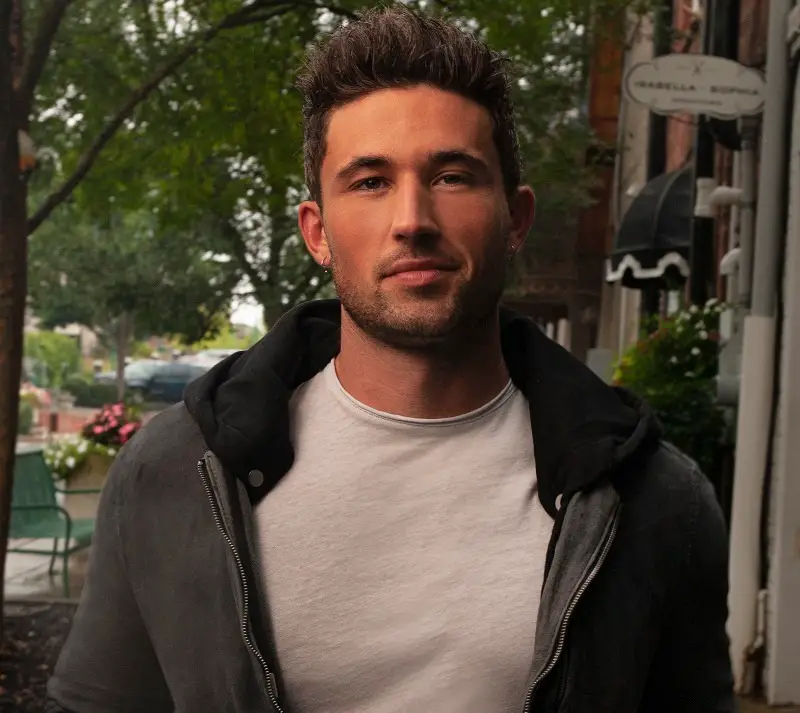 Michael Ray is as eager as his fans, and maybe more, to return to CMA Fest, after a two-year break due to the pandemic. The Florida native has been a regular at the annual event for years, but his favorite memory is when he got to honor one of his own musical heroes.
"One of my favorite CMA Fest memories was bringing Randy Travis out on [the Chevy Riverfront stage] and doing 'Forever and Ever, Amen' with him," Ray recalled to Everything Nash and other outlets during a recent media event. "it was a cool moment. It was cool to go backstage; he got emotional and Mary got emotional. I think for artists like him to see kids singing 'Forever and Ever, Amen,' you see a 12-year-old screaming the lyrics to something that was out way before this kid was ever even … his parents were kids when this song came out. So everybody started chanting, 'Randy, Randy.' It just gave me chills. That's probably one of my biggest highlights."
Ray will spend much of the next few months on the road with Lee Brice, as direct support on Brice for the Label Me Proud Tour,. But he is also eager to return once again to the Chevy Riverfront stage as part of CMA Fest, for the first time since 2019.
"I told Buffy my manager when we were out, I said, 'It's like what we thought 2021 was gonna be when we were finally out,'" Ray recalls of starting to perform live again. "And then, states were sanctioned off, states were different. Cities were different. So it's a little bit of headache here and there now … just the energy's next level. So I can't imagine what people from all over the world are gonna be like at CMA Fest."
Ray will undoubtedly perform his recent No. 1 hit, "Whiskey and Rain," as well as his current single, "Holy Water," which is already inching close to the Top 40. The "Holy Water" video features only two actors, with the rest of the roles filled by his family and friends.
"I felt like this whole song from day one, from the first time I heard it, I envisioned everything that's happening right now," Ray tells Everything Nash. "I feel like those story songs, that's what I fell in love with about country music, even as a kid. One of my favorite songs as a kid was 'Green Green Grass of Home,' which I didn't understand it at the time, what it was about. But it's a story song about a guy dreaming in a prison cell and wakes up to the guards.
"He's on death row, and he is about to be executed," he adds. "And so these story songs, when you listen to them, you can close your eyes, and you can see a movie. I felt like I played all of this in my mind, hearing the song for the first time."
Ray will perform at CMA Fest on Sunday, June 12. See the entire CMA Fest schedule here, and find all of Ray's upcoming shows at MichaelRayMusic.com.