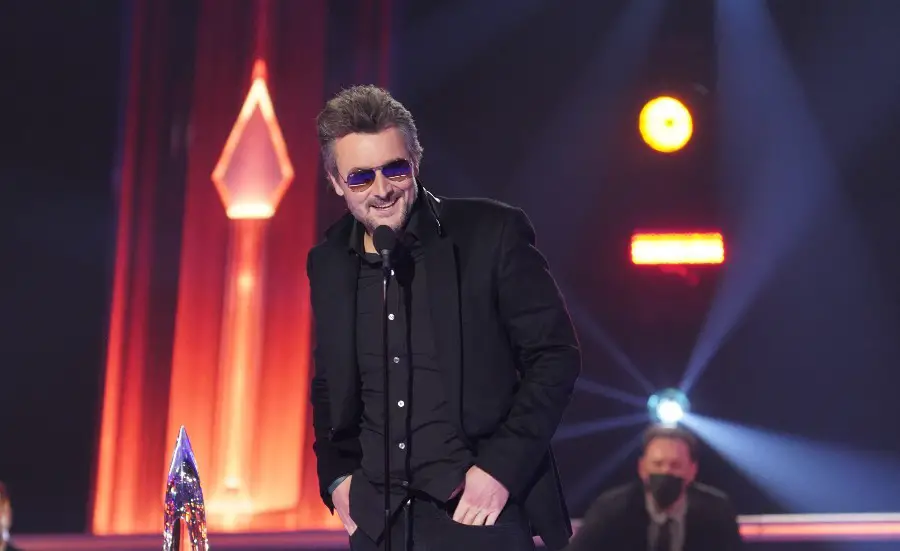 Eric Church is the reigning CMA Entertainer of the Year, and could claim the ACM Awards title as well during the upcoming awards ceremony on April 18. Winning the coveted trophy is a highlight of any artist's career, but for Church, it became even more meaningful after the challenges that the coronavirus pandemic brought.
"Coming off the CMA Entertainer of the Year – I've said this in interviews and I really believe this – I did not know what that award would mean to me because we'd never won that award, and never thought we would," Church told UMG. "I felt a responsibility. I know what that award means to the format; I know what that means historically, and I tried to live up to that. I think with the vaccinations, I think with the touring, I think with the things we've tried to do during this, I've done more in that regard than I ever would've, because I understand the people that came before me, and I understand the people that will come after me.
"So, that nomination means more to me now than it probably ever has, because we've won," he added. "I think representing the format that I adore is something that I'm trying to live up to."
Church previously said that, for him, being an artist — especially a high-profile one — means much more to him than just selling albums and concert tickets.
"I think it's our job, if we're gonna be artists, if we're gonna be pillars of this format, to move the format forward," Church told Entertainment Weekly. "It's about not staying where you are. It's about actually trying to go somewhere. I believe that's our responsibility. That's our job. It's not gonna last forever; we're only going to have a moment in time, and then it's going to be someone else's job."
Church recently became among the first artists, of any genre, to announce a massive tour later this year, with his Gather Again Tour, kicking off this fall. His three album collection, Heart & Soul, will be released beginning on April 16. Find details and tour dates by visiting his website.
The 2021 ACM Awards will air live from the Grand Ole Opry, the Ryman Auditorium and the Bluebird Cafe, on Sunday, April 18, at 8:00 PM ET on CBS.