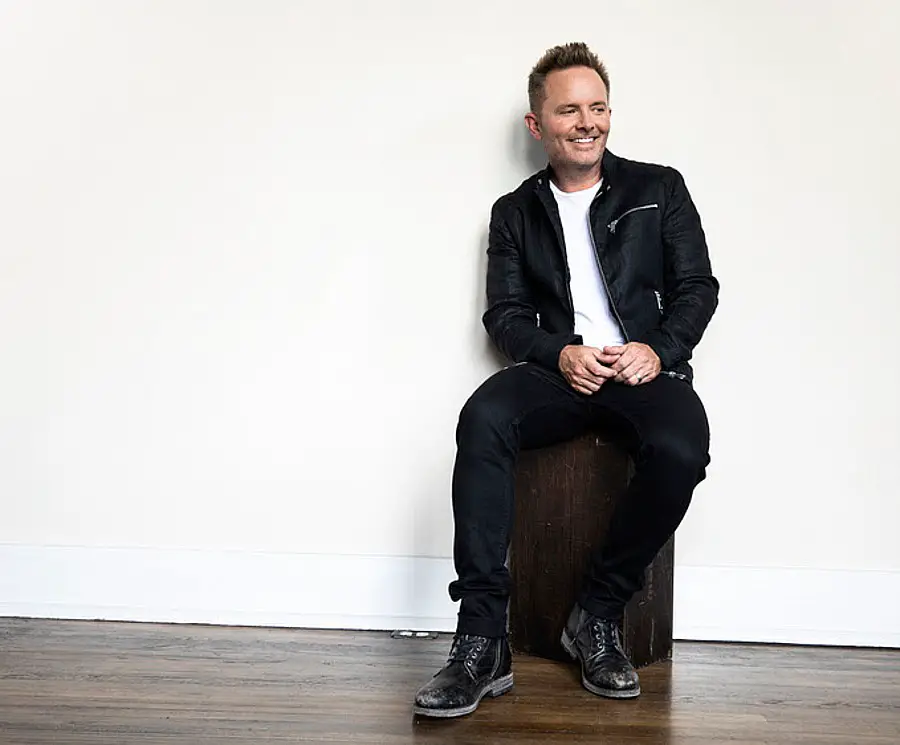 Chris Tomlin reached out beyond the Christian music scene with his 2020 Chris Tomlin & Friends album. The record, which included collaborations with Florida Georgia Line, Thomas Rhett, Russell Dickerson, Brett Young and more, was a bit of a deviation from the music Tomlin has made over the years, a fact that he admits did make him a bit nervous while creating the record.
"There was a little bit, if I'm honest," Tomlin tells Everything Nash, when asked if he was anxious about how Chris Tomlin & Friends would be received. "I've built this for 20-something years as a worship leader. The people who have come with me on this journey would maybe be thinking, 'Man, what are you doing?' But I think when people hear the heart behind it and realize that at every moment I was putting this together, I wasn't even trying to do this. And it was at every turn things happening that I wasn't trying to set up. This wasn't managers getting together and going, 'You know, this would be a brilliant idea,' or labels saying, 'This would be really, really smart marketing.' It was just born out of friendship."
Corey Crowder, whose credits as a songwriter and/or producer include Lady A, Dickerson, Luke Combs, Chris Young and more, produced most of Chris Tomlin & Friends, writing several of the songs as well. For Tomlin, it was a beautiful marriage of the worlds between Christian music and country music, in a way he could have never orchestrated on his own.
"If you just smashed up worlds, and smashed up people who had a like heart and like faith that come from different places, from country music to some pop music to worship music, what would that sound like?" Tomlin says. "[Crowder] was writing songs, and then it became so much fun. He is an unbelievable songwriter and the demos — every time he makes a demo, it sounds amazing. His demos are so good. We had all these amazing demos, and I was thinking, 'We should make this; we should put this out. This could be more than just throwing some songs together.'"
The idea first began when Tomlin and Tyler Hubbard unexpectedly met while both on vacation in Florida together. From there a friendship was formed, which ultimately resulted in what became Chris Tomlin & Friends. Tomlin might have taken some risks in creating the record, but they were risks that paid off well in the end.
"For the walls to come down … the first two comments I saw on this record, the first comment was, 'I really didn't think I would like this, 'cause I don't like Christian music, but I heard this guy, Chris, with these artists and I really like this music,'" Tomlin recounts. "The next comment was, 'I didn't really like think I'd like this, 'cause I don't like country music. And now Chris is singing with these guys, and I like these guys.' Seeing people's hearts come out and sharing their faith. And to go into an audience that would never walk into my concert, ever, and to touch those hearts like that, that's really special."
Tomlin just announced that he is embarking on his Christmas Tour again this year, kicking off on December 1 in Jacksonville, Florida. His Emmanuel: Christmas Songs of Worship is out now. Find all of his music and tour dates at ChrisTomlin.com.