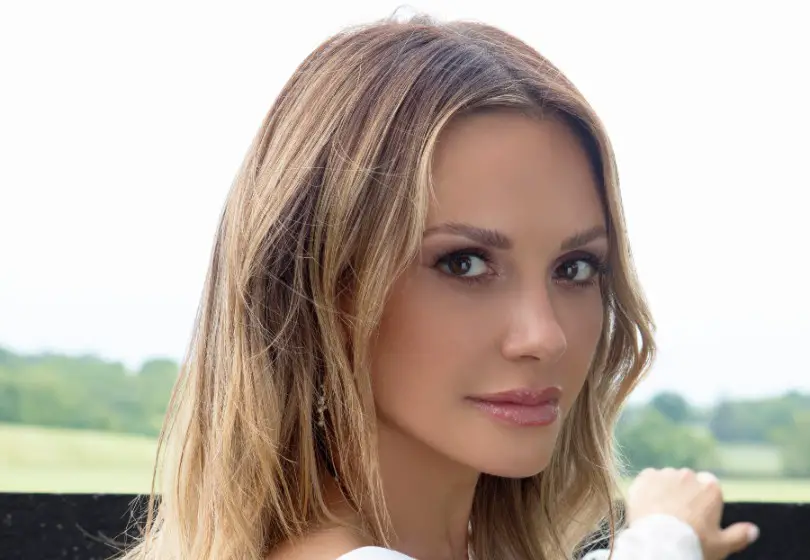 Carly Pearce might not have any children, at least not yet, but she is a proud mom of three four-legged friends, each named after some of her favorite country stars. The 31-year-old has a cat named Emmylou, and two dogs named Johnny and June, and she proudly dotes on all of them.
"I picked their names based on some of my favorite country music artists," Pearce tells NBC News. "I went back and forth on Emmylou, but felt like she was an Emmylou. I don't know why, but she felt not like a Tammy or a Loretta or a Dolly. She was Emmylou. And then, how do you have a female and a male dog and not name them Johnny and June?"
Especially amid the challenges of the last year and a half, including her divorce and coming off the road because of the pandemic, Pearce found solace in the support her pets offered her.
"The pet relationship, that unconditional love, is something that is really indescribable, and all three of them, but especially June, were so there for me when I needed a companion," Pearce says. "She brought so much happiness, and every time I see her, I just freak out. I'm obsessed."
Pearce's parents keep her pets when she is out of town, which is a fitting arrangement since it is from them that her love of animals was instilled.
"My parents love animals," Pearce reveals. "We come from a family of loving animals. I didn't really grow up with siblings, but I feel like I grew up with fur siblings. We always loved animals, of all kinds, and treat them like they are truly family."
Pearce admits she never thought she would be the kind of pet mom that spoils them and talks about them incessantly, but she is, and she wouldn't trade them for anything.
"They bring so much joy," Pearce says. "Anytime I talk about them, see them, they can turn a bad day into the best day. I don't know what I would do without them."
Pearce will kick off her headlining The 29 Tour on November 4 in Des Moines, Iowa. Find tour dates at CarlyPearce.com.
Photo Credit: Allister Ann
Want to be the first to watch more exclusive artist interviews? Click HERE to subscribe to our YouTube channel.