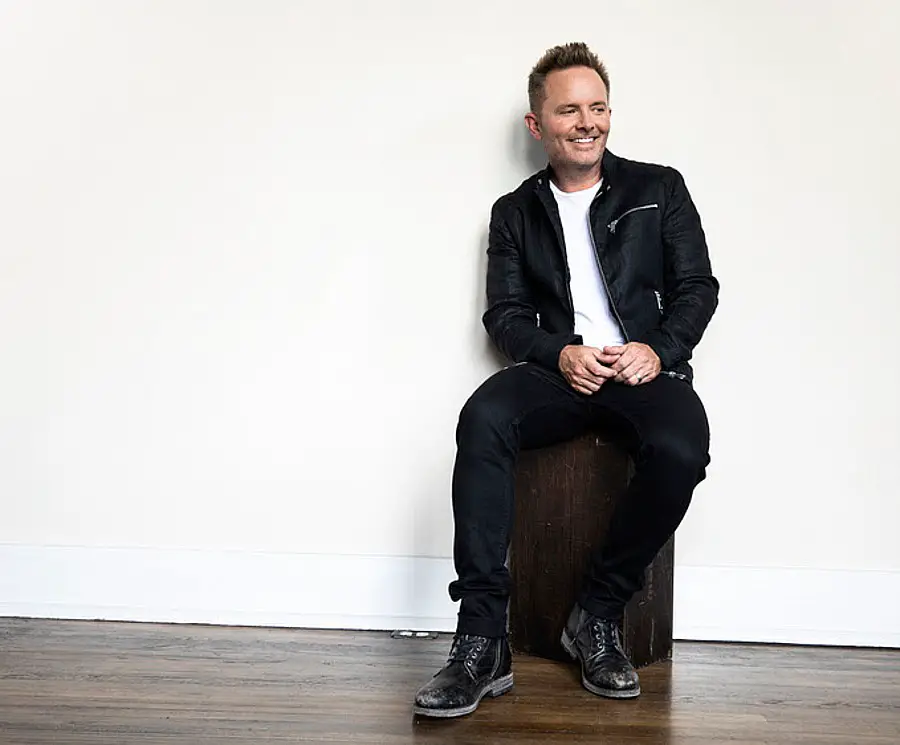 Chris Tomlin found a perhaps unlikely friendship with Thomas Rhett, but one that will likely last for years to come. The gospel singer recently opened up about his relationship with the country music hitmaker, which began thanks to an unlikely meeting in Nashville, resulting in Chris joining Thomas, Lady A's Hillary Scott, Keith Urban and Reba McEntire in singing on the No. 1 single, "Be a Light."
"'Be a Light' has been really, really special. It's been one of the surprises of my music career. I did not see this coming," Chris told the Country Music Association ahead of the CMA Awards, where the song was performed. "In early 2019, Thomas and I connected. I was doing our annual Good Friday [service] at Bridgestone Arena in Nashville, and I was doing soundcheck. I wanted Thomas to be my guest appearance for that night, the surprise for all the people. It's Good Friday, Easter weekend. I thought, 'Man, this would be an amazing thing.'
"I could never get a hold of Thomas, the whole time," he continued. "I'm doing soundcheck, at Bridgestone, I walk off stage, and my road manager said, 'Hey, Thomas Rhett is backstage and wants to talk to you.'"
Unbeknownst to Chris, Thomas was at Bridgestone Arena, rehearsing for is upcoming tour as well, and arranged for the two to meet.
"Thomas was like, 'Hey man, I just heard your voice,'" Chris recounted. "'I've been rehearsing for my tour. I heard your voice over the PA. I've loved your music for so long. I just wanted to say hey.' I was like, 'Bro, I've been trying to get you to do this very night with me for the longest time. I think this is no coincidence we're supposed to meet.' He said, 'Maybe we should write some songs together, or do a song together, or something like that. In fact, I have something in mind I'd love to send you,' and he sends me 'Be a Light' as demo and said, 'Would you sing this with me? I'm thinking about getting some other artists to sing it.'
"That was early 2019," Chris continued. "When I heard the song, I thought, 'This song is so special.' Little did I know, that when this song would be released, how special it would become for our nation; for where we were as a nation, for where we are as a nation. This song was released right in the middle of a pandemic. We recorded this song, not knowing there would ever be a pandemic. This was way before that."
No one could have imagined that when "Be a Light" came out, the country would be in so much turmoil, not only because of COVID-19, but also because of racial injustice and political unrest.
"To have this song, that was recorded the year before, that says, 'In a world full of hate, be a light,' I mean, the timing is pretty amazing to me," Chris reflected. "What a special thing to be a part of. I feel definitely like the invited guest on this, among these legends of Reba and Hillary and Thomas and Keith. It's really special …. It's been incredible to be a part of it."
Proceeds from "Be a Light" benefit those struggling financially because of the coronavirus pandemic.