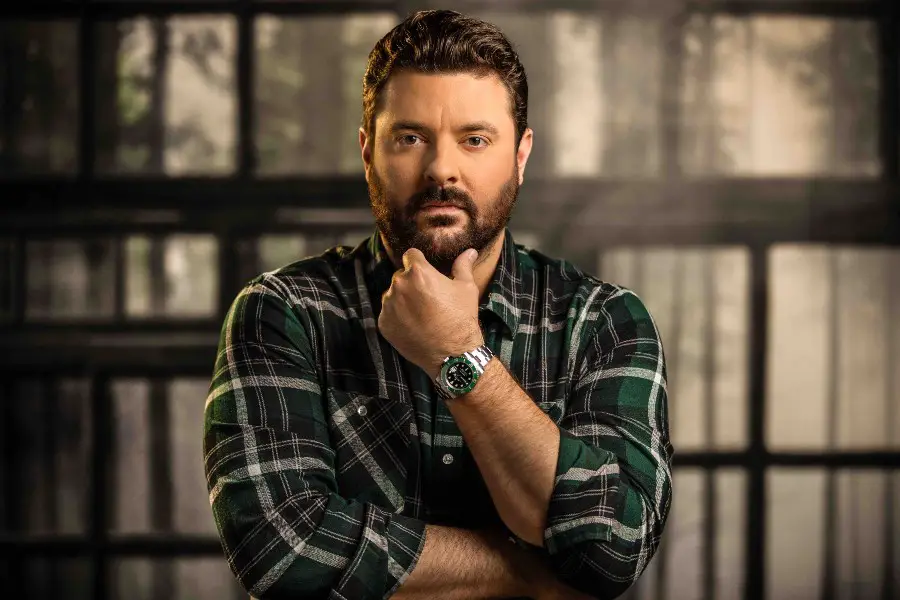 Chris Young just dropped a new single, appropriately called "Famous Friends," since one of his very famous friends, Kane Brown, sings with him on it. The song, which follows Chris's recent Top 20 single, "Drowning," is from his upcoming Raised on Country new record.
"This song is a piece of me, and it means a lot because it's honest and it's real-life," Chris said of the new track. "Plus, Kane and I are good friends and being able to have that history together, it adds a whole other level to the track. 'Famous Friends' is one of my favorite songs – it's personal and it's a lot of fun, so I'm glad it's getting out there for people to hear it."
Chris, who first announced the news on his The Quad With Chris Young podcast, wrote the song with Cary Barlowe and Corey Crowder. "Famous Friends," which says in part, "I've got some famous friends you've probably never heard of / But back in Rutherford County our crowd is second to none / You might not know 'em here in this big city we're in / But when I go back home I've got some famous friends," celebrates everything Chris loves about his hometown of Murfreesboro, Tennessee.
Chris and Kane previously teased the song on social media, sharing a snippet of the tune in May.
Blow up @ChrisYoungMusic and tell him to release our feature so u can hear the rest of the song! We all have famous friends 🔥😎 pic.twitter.com/NT6l29T1br

— Kane Brown (@kanebrown) May 3, 2020
Chris will join Tim McGraw, Cole Swindell, Mitchell Tenpenny, John Rich and David Tolliver, among others, for Tracy Lawrence's Mission: Possible Turkey Fry and Benefit Concert..Proceeds will go to the Nashville Rescue Mission.
"Famous Friends" will be available to stream or download beginning on Friday, November 20, and will impact radio in early 2021.