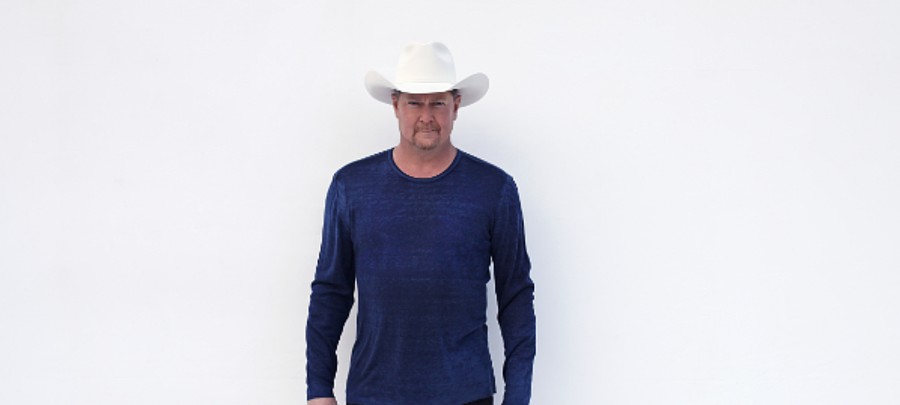 Tracy Lawrence is once again hosting his Mission: Possible Turkey Fry and Benefit Concert. Now in its 15th year, the event, which has raised almost a million dollars for the Nashville Rescue Mission, is a cause that the singer is still passionate about, which is why he was determined to move forward with plans this year, in spite of a global pandemic.
"There was a conversation about, is this something that we just need to push off?," Tracy admitted to Everything Nash. "There was a lot of conversation about it, and we felt like it was something that we needed to push through, even if our money is way down and we don't donate a lot of money. I think trying to keep things as normal as possible is mentally motivational and healthy for everybody in such a strange year. So we've tried as hard as we can to keep this as normal as we could.
"That being said, we're not able to do the concert the same night as the turkey fry. We've had to change gears on that because there is limited capacity in the building," he added, speaking of the Wildhorse Saloon, where the concert will be taped. "We're going to pre-tape the concert on the 17th."
The concert, which includes performances by Tim McGraw, Chris Young, Cole Swindell, Mitchell Tenpenny, John Rich and David Tolliver, among others, will also include an auction, with the goal of raising as much money as possible, even amid such unusual circumstances.
"We will air the concert the night of the Turkey Fry, on the 24th," Tracy shared. "And that's where we'll be able to take donations for whatever auction items and all that stuff. So that's how we have managed to try to make everything work as well as we could."
The 52-year-old knows they likely won't raise as much money as they did in years past, but still wanted to do all he could to support a cause he is passionate about.
"I think on a positive note, on the back side of this, if we can pull this off and just raise a little bit of money to be able to donate to the mission … I think on the other side, if we can do pretty good here, then we can incorporate those things next year," Tracy said. "We'll be able to do the online stuff and the live concert in conjunction with each other. If we can pull this off."
For Tracy, the cause of the Nashville Rescue Mission is personal to him, which is why he continues to do the Mission: Possible Turkey Fry and Benefit Concert year after year.
"I have some personal experiences with family members that were homeless, and they still struggle with it," Tracy explained. "I don't understand it, to tell you the truth — there's a lot about homelessness that I don't understand — but I've had to learn through personal experiences to put my own prejudices aside, and just do what I feel like God's calling me to. And sometimes it's really difficult because you just want to take them and shake the crap out of them, but that didn't work either. We've tried tough love. We've kicked them out of the house. We've sent them back to Texas. We've done everything we could possibly do. They've been in every rehab program, and until they make their mind up that they're tired of living the way that they're living, there's not a whole lot you can do.
"All you can do is try to put warm food in their belly and a roof over their head. Give them a place to sleep when it's cold outside, and give them the basic necessities of life," he added. "I don't understand how somebody can mentally just lay down and give up on life, but there are a lot of people that choose to live that way. And God just told me not to judge them."
Mission: Possible Turkey Fry will take place on November 24. The concert, which is free, will be available to stream via Talk Shop Live, The online auction begins on Tuesday, November 17, and will run through December 2. Find more information by visiting TurkeyFry.org.