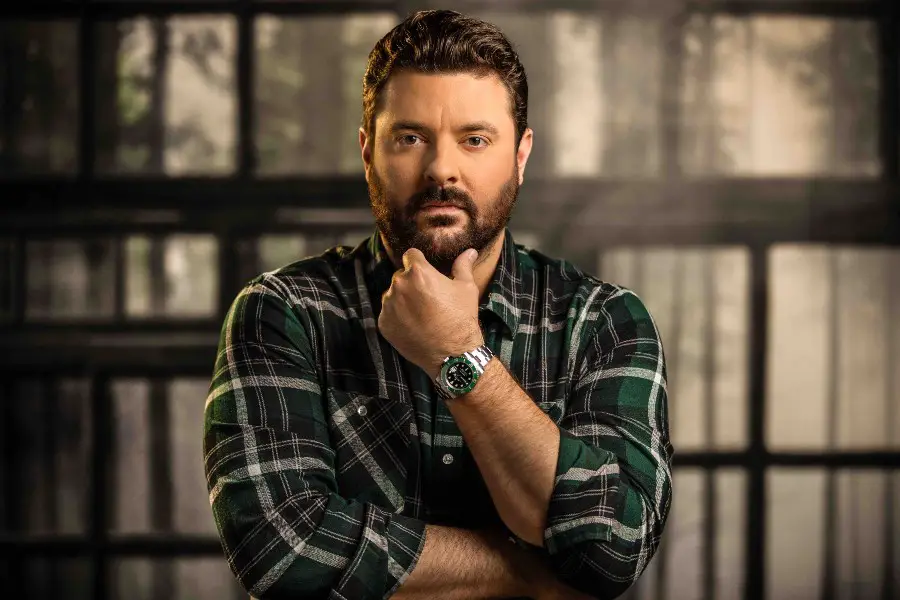 Chris Young has plenty to celebrate on Father's Day, thanks to his stepfather, whom he thinks of as his own father. The 37-year-old praises the man, who has filled a role in Young's life that he didn't have to, in so many ways.
"He's technically my stepdad, although it's hilarious because everybody thinks that we look alike and we sort of do; I'm just much taller than him," Young told Everything Nash and other outlets, during a virtual media event. "So everybody sees us, and they're like, 'Oh, I see it. That's your dad.' And I'm like, 'Yeah.' And he just nods. We laugh about it later, but just that relationship he has with my mom … when they got married, he asked me and my sister for permission first. So he's a good man."
Young gave his stepfather an unforgettable Christmas present last year, when he gifted him a brand-new truck. Young shared the touching moment on social media, which he says is a moment he will never, ever forget — and almost didn't happen thanks to his overly-eager niece.
"My niece almost ruined it because, when you're a kid and it's Christmas, you're up as early as possible," Young recalled. "I always stay at my parents' house on Christmas Eve every year. That way we're all together, and we all get to open our presents together. I had to leave to go get the truck, because I didn't want to leave it in the driveway.  I had to get one of the other family members to drive me to go pick it up so I could drive it back. And she was like, 'Why can't we have presents right now?' I'm like, 'Give me 20 minutes, kid. I love you, but you don't know what's going on. I'll be right back.'
"She goes, 'We should open them before you leave,'" he continued with a laugh. "I'm like, 'I'm leaving. I have to go grab something. I'll be right back.' So I ended up getting it in the driveway without seeing it in advance, which was nice.."
The Tennessee native loves celebrating his stepfather every Father's Day, and every other day of the year as well.
"He's just an incredible man," Young praised (via New Country 96.3), "I'm so lucky that that guy is my dad. Basically, from the time he came into my mom's life, my life, my sister's life… He's always treated me like a son. It's pretty incredible to have somebody that you look up to and that you've got a lot of respect for. He and I kind of have this relationship where sometimes we'll kind of rib each other back and forth a little bit. I don't know that there's a whole lot of people that I respect more than I do him."