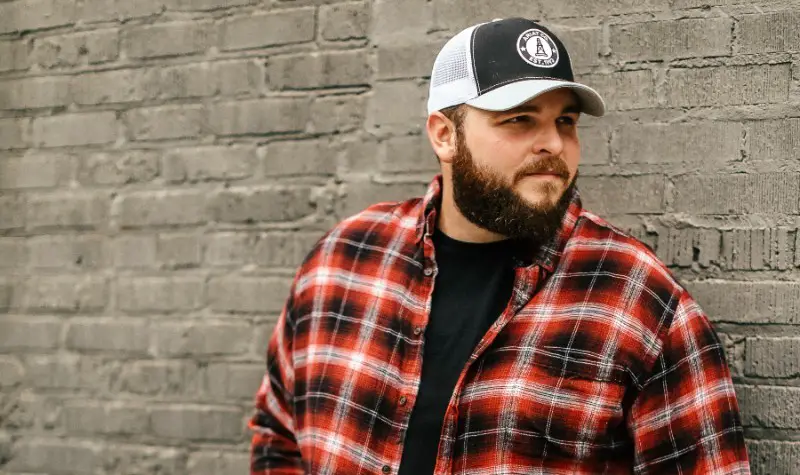 The video for Jake Hoot's new song is out! The Season 17 winner of The Voice  just dropped "Had It To Lose," a song he has already been playing in his live shows.
"I am so excited for this song to get out there," Hoot shares in a video posted on social media. "I've been playing it in shows for years. and had a lot of great feedback, so I'm excited to finally get it out there. It's definitely one of my favorite songs I've had the pleasure of writing. I wrote it with Matt Warren and Matt Nolan. I'm sure you all have heard this story, but I got an unexpected bill in the mail one day, that I about fell out off the chair from how expensive it was."
The experience, although costly for Hoot, did at least inspire a new song, celebrating what he has to be thankful for instead of what he lost.
"I told my wife that after we regained our composure, I said, 'Well at least we had that money to lose,'" Hoot recalls. "So I took that idea to Matt Warren and Matt Nolan, and I said, 'I want to write a song that kind of has that 'That Ain't My Truck' kind of vibe to it, where the words could be taken funny or sad, but I want to write a song about the glass being half-full, and looking at life through an attitude of gratitude.'"
Hoot might have meant the song to be light-hearted, but it took on a much deeper meaning for him, after encountering a couple that had experienced an unimaginable tragedy, when they lost their baby shortly after birth. They shared the story with Hoot after one of his shows, explaining that "Had It To Lose" felt like their own personal song as they grieved the loss of their baby.
"The one song that they attached themselves to was 'Had It To Lose,'" Hoot shares. "They looked at it and applied it to their situation … or they interpreted it as a means of, 'At least they had their baby for that long.' And it got me. I still get teared up thinking about it."
Hoot has plenty of other music out, besides "Had It To Lose." The 33-year-old also recently released his "Wherever Time Goes" duet with his wife, Brittney, as well as his "There's Still Tomorrow" duet with Bri Fletcher.
Find a list of all of Hoot's upcoming shows, and purchase, download or stream his music, here.