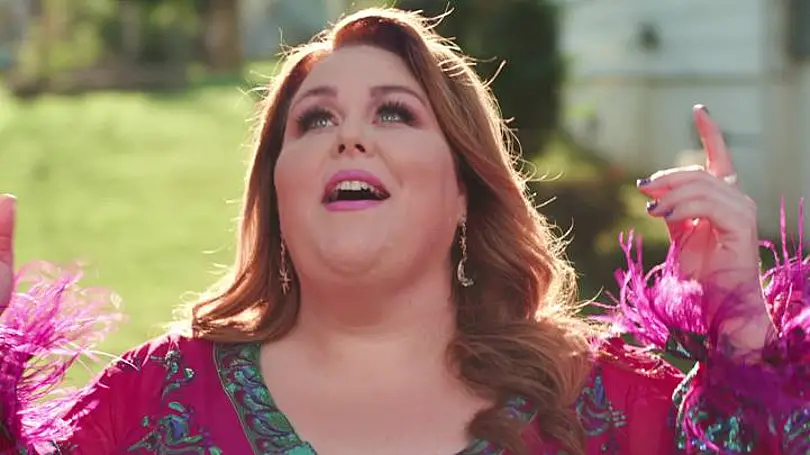 Chrissy Metz is hitting the road! The multi-faceted star will embark on her Live at City Winery Tour on August 9 in Washington, D.C., playing in City Winery venues in a total of seven cities, concluding on September 1 at City Winery in Nashville.
"I'm very excited," Metz gushes to Everything Nash. "We'll be in DC, Boston, Atlanta, and of course, we're gonna end up in Nashville, which is really exciting. I had a tour planned before COVID, as many artists and musicians did, and then that all got pushed to the wayside. So in reconfiguring what it looks like now, I just want to share my music with people, and I want to do it in a live space."
Metz utilized Spotify and other streaming services to release her music, especially at the height of the pandemic. But after performing in a live venue, the Florida native realized how much she enjoyed connecting with an audience.
"We did a Listening Room show with a couple of other artists who I love very much," Metz recalls. "And everyone's like, 'Why are you not performing live?' And I love people. I really do love to connect with them in that space. So I'm very excited, and I feel like seven cities are good. I think people on the west coast are a little perturbed that we're not going any farther west than really Nashville, at least until further notice. But I'm very excited about it."
Metz became a household name thanks to her starring role as Kate Pearson in This Is Us. While accustomed to her work as an actress, it's an entirely different role to share her music, especially in Music City. Although the challenge might be daunting to many, including sometimes to Metz, it's a challenge she is now ready to heartily embrace.
"if you would have asked me a year ago, maybe six months ago, I'd have been like, 'Oh my gosh, it's so nerve-wracking. I don't know if I can do it,'" Metz admits. "Going to different shows and obviously loving all genres of music, but singing country music. I realize that we go to the shows because we get to see people in their element sharing stories of the songs that they've written and the impetus behind them. And that's all I have to do. All I have to do is be authentically myself, sing the songs, be present, and want to connect with people. Who cares if it's not perfect? And nobody likes the perfect performance, 'cause how interesting is that?"
The 41-year-old has learned that her best performance is her most genuine and real, not the one that is perfect. It's a lesson she is eager to embrace as she embarks on her Live at City Winery Tour, and beyond.
"I think we put so much pressure on ourselves, like we have to be the best singer and we have to be awarded all these accolades and all these different nominations," Metz reflects. "And we really don't. It really is just about being you. It's more than enough. And Mandy [Moore] and I were even having that conversation; I got to see her at the Ryman a couple of weeks ago, and she's like, 'I just realized that people come to see me and if they're buying a ticket, they want that experience to be authentic.' So sure. I get nervous because it means a lot to me, but it wasn't because I was comparing and despairing. I did a lot of that growing up. So it's a different kind of excitement that we'll call nervous energy."
Metz, who has already released several songs, is also working on new music, which she is eager to share with her fans.
"We just finished about five songs," Metz reveals. "We've been coming back and forth to Nashville for years. And then I ended up just buying a home here, 'cause it's so much closer to all my family in Florida. I have just been writing music since I've been on the show, and anytime I had a break or hiatus, I would just come and write music. And again, of course, I want to write music that I feel is either cathartic or I feel in the moment that I need to talk about. And so it really is about love and loss and new love, which is something I've experienced too, being with Bradley [Collins] for the past two years. It really runs a gamut of the lessons that I've learned in my life, and how I impart them in this particular chapter in my life.
"So I'm excited to share it, because I know that people are gonna relate to it," she adds. "We all go through the same things. It just might look a little different, but they're not for the faint of heart. They definitely are deep songs. And not that I don't love the fun fluffy stuff, because I sure do, but there's a lot going on in them."
Tickets to all of Metz's Live at City Winer Tour dates, as well as her music, can be found at ChrissyMetzMusic.com.