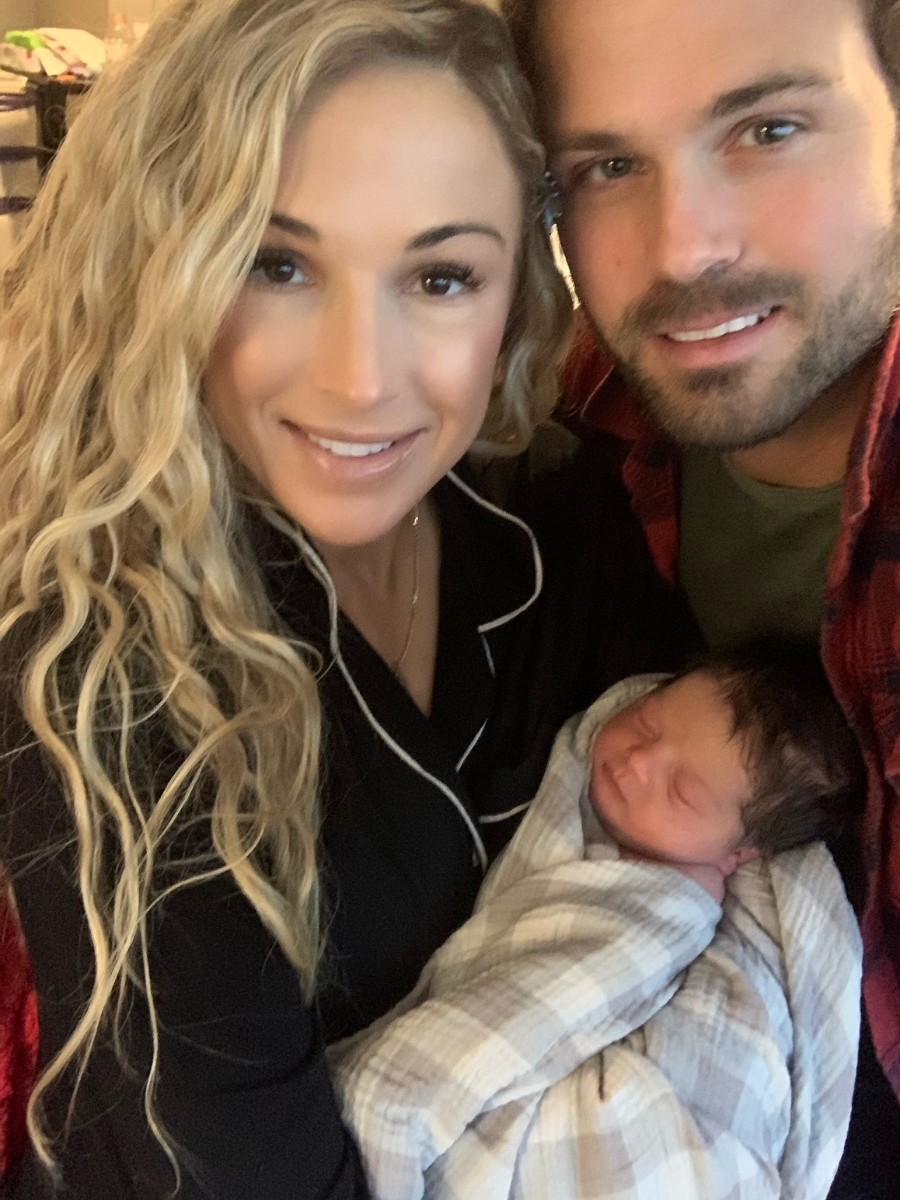 Chuck Wicks just released the tender song, "Old With You," written about his wife, Kasi, after the couple welcomed their first child together. Chuck wrote the sweet track, which says in part, "What did I ever do to be the one holding you / Spinning you all around in white / And baby, what did you see / In somebody like me when I bought you that drink that night / Don't know how, but somehow / Now I'm the luckiest guy in the room / Cause I'm the one, who gets to get old with you," with Seth Ennis and Joe Fox.
The couple's son, Tucker Elliott, was born on Friday, December 4, after undergoing in vitro fertilization due to infertility.
"Kasi and I are beside ourselves," Chuck told People. "The IVF process is an extremely emotional one and so many many tears were shed of joy and love when Tucker arrived into the world healthy and perfect. We can't wait to shower him with love every single day. Also… Kasi is a rockstar!"
Chuck and Kasi, who has three children from a previous relationship, shared the good news of her pregnancy in June.
"I have a dreamed of this moment for a long time," Chuck said on social media at the time. "I'm so excited to share with all of you that [Kasi Rosa] and I are HAVING A BABY!!! It has been an emotional roller coaster to say the least. We had to take the IVF route to get it done and we wanted to share our story with all of you of our journey because infertility is a real thing and can affect anyone for many different reasons.
"We are so thankful for the IVF process and our amazing Drs. and nurses," he continued. "Sending prayers and all the positive vibes to anyone going through a difficult time bringing a baby into the world. We know how it feels to want it so bad."
Kasi is a sister to Jason Aldean, who along with his wife, Brittany, has been very supportive of their path to becoming parents, since they also used IVF.
"Their attitude was so positive," Kasi previously told People. "They just helped us stay positive, as well."
"Even when we were, like, 'There's only one [embryo], we don't know if it's going to survive,' " she added, "my brother was like, 'Oh, it's going to survive.' He never questioned it for one second."
Download "Old With You" at ChuckWicks.com.