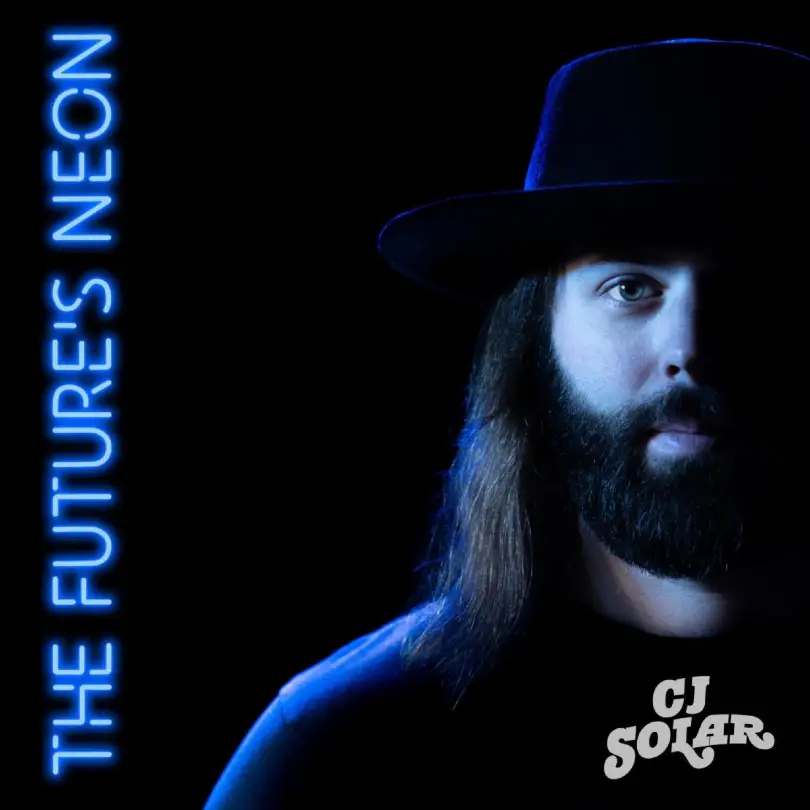 CJ Solar will release his first full-length album next month. The Future's Neon, a nine-track record co-written entirely by Solar, will be released on August 5 on Raining Bacon Records.
"After releasing three EPs, I'm so excited for my first full-length album," Solar says of the new project, which includes collaborations with hit writers like HARDY, Corey Crowder, Billy Montana, Bob DiPiero and more. "Most of these songs were written during 2020, but a few have been favorites that were on hold in the past and slipped through cracks, so I'm glad to give them a voice. The project feels like a mixture of all of my influences, and I'm really proud of the whole thing!"
Solar previously said he decided to make The Future's Neon his biggest album yet largely because he didn't want to have to eliminate any of the songs from the project.
"It's nine songs," Solar told Everything Nash. "I recorded nine songs that I liked and didn't want to narrow it down to five. It was just different; 2020 obviously sucked, and then 2021 was me thinking about what I was gonna do. I went to the studio and ended up cutting nine songs. I was just like, 'Well, I cut nine songs I really want to do, so let's do it. Let's just put them all out.'"
Solar wrote the title track of The Future's Neon with Blake Griffith and Jim McCormick, right as the pandemic was shutting much of the world down.
"We wrote it over Zoom in 2020," Solar revealed to Everything Nash. "And our whole conversation was, like every Zoom co-write, 'What are you guys up to? What do you think is gonna happen when this stuff stops being a thing?' And we were like, 'I don't know, but I feel like people got a lot of neon in their future.' So that was the inspiration behind the song. It's a good fun song about your chick leaving you and thinking you got some neon in your future."
See a track list for The Future's Neon below.  Solar will perform an album release concert set on August 2 at 3rd & Lindsley. Pre-order The Future's Neon here.
The Future's Neon Track Listing:
"A Little Less Mercy" (Jason Lehning, Billy Montana, CJ Solar)
"Drunk Dancing" (Bob DiPiero, Jeff Garrison, CJ Solar)
"More Than She Loves Me" (Kenton Bryant, Bart Butler, CJ Solar)
"Long Nights, Long Legs, Long Necks" (Devin Barker, Frankie Courtney, CJ Solar)
"All I Can Think About Lately" (Aaron Eshius, Joey Hyde, CJ Solar)
"Comin' Around" (Corey Crowder, Michael Hardy, CJ Solar)
"Jesus & A Woman" (Jackson Dean, Lynn Hutton, CJ Solar)
"The Future's Neon" (Blake Griffith, Jim McCormick, CJ Solar)
"Hungover Enough" (Lydia Vaughan, CJ Solar)