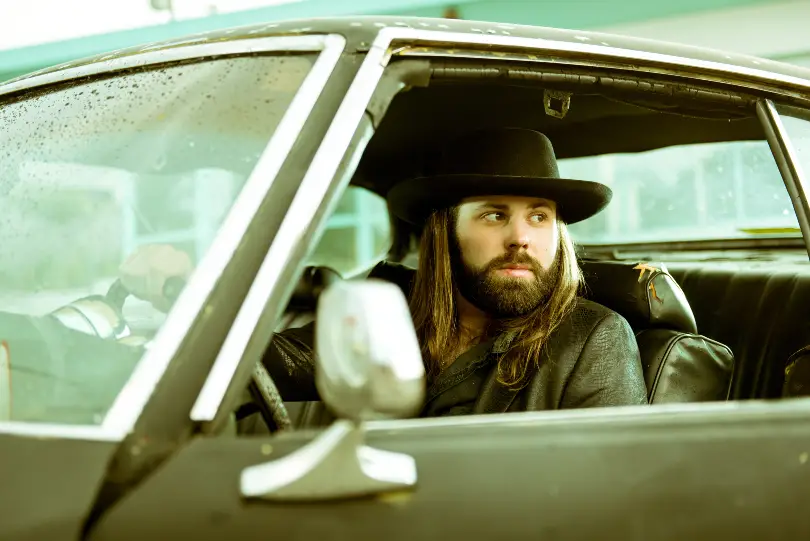 Few artists, of any genre, had as big of a hit early in their career as Morgan Wallen did with "Up Down," which was released in 2017. The song, which featured Florida Georgia Line  on the track, was written by CJ Solar, HARDY and Brad Clawson. "Up Down" was Wallen's second single, and his first No. 1 hit. from his freshman If I Know Me album.
"Hardy and I played a lot of music together over the years, and wrote a lot of songs, and that just happened to be one of the songs that we wrote," Solar recalls to Everything Nash. "HARDY was thinking about doing that song, and Seth [England], who manages Morgan saw HARDY play that at a songwriter festival and asked him if he could send it to Morgan."
Solar has high praise for the way both Wallen and his producer, Joey Moi, made "Up Down" come alive in the studio.
"Morgan and Joey did an unbelievable job on the cut," Solar boasts. "It's a really cool thing to get to play that out. I feel like people like my songs even more when they go, 'Oh my God, you wrote that song.' It's just kind of like the door creeks open when they're hearing my songs. Like, 'Man, those are cool.' … I would hope that people would just like the songs as they are, but it is cool that it kind of opens me up to more fans."
In addition to writing for himself, Solar has written plenty of songs for other artists over the years, including Jameson Rodgers' "Some Girls," Jason Aldean's "I Don't Drink Anymore," Justin Moore's "Between You and Me," and others. Still, the Louisiana native says "Up Down" will always be one of the songs he is most proud of writing.
"I'm really proud of that song, because it's awesome to have a hit that feels very me," Solar says. "So it's really cool to still get to play that song at all my shows and have it fit right in with all my other ones."
Solar's next album, The Future's Neon, will be out this summer.
"It's nine songs," Solar reveals to Everything Nash. "I recorded nine songs that I liked and didn't want to narrow it down to five. It was just different; 2020 obviously sucked, and then 2021 was me thinking about what I was gonna do. I went to the studio and ended up cutting nine songs. I was just like, 'Well, I cut nine songs I really want to do, so let's do it. Let's just put them all out.'"
Find all of Solar's music at CJSolar.com.