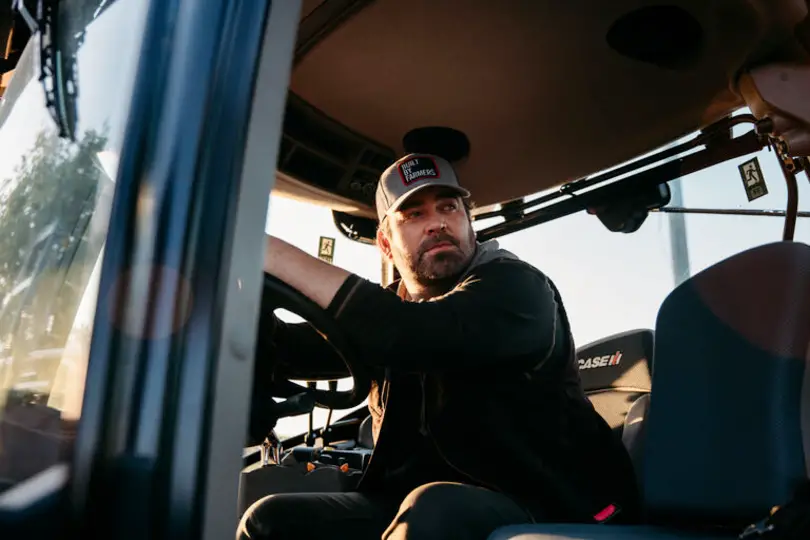 Lee Brice is celebrating the agricultural workers across the country with his Label Me Proud Tour. The  South Carolina native, who released "Farmer" last year, is working in partnership with Case IH's Built by Farmers initiative, which connects the company's employees, dealers and their families rooted in agriculture with the farmers who use Case IH equipment and technology.
"I wrote 'Farmer' to honor the families and individuals who are up before sunrise, doing the backbreaking work it takes to provide food and resources for homes all across America," Brice says. "My goal was to spotlight one of the world's oldest and most noble professions — a backbone that all of us rely on."
"Agriculture is who we are. It's the profession and pride of our employees and their families," Kurt Coffey, Case IH Vice President of North America, adds. "We know what it takes to be a farmer and work arm in arm with producers to help them fuel a growing world."
Brice will be joined on his Label Me Proud Tour by Michael Ray, Jackson Dean, Tim Montana and Tyler Farr, serving as his opening acts.
"It's been a while since we've all been back out on the road, and to have my good buddies, Michael Ray and Jackson Dean, join me is a blessing," Brice says of his Label Me Proud Tour. "Can't wait to be back in all these places I've grown to love over the years with fans that are bar none the best ones out there! See y'all this summer!"
Brice's latest single, "Soul," is currently in the Top 30. The song is from Brice's 2020 Hey World album.
"At first, I heard the demo, and it was really, really different," Brice tells Audacy's Totally Private series. "But I thought, 'Okay, if I do it my way, how I would do it, I think I can make it kind of cool.' Then we did it, and I was like, 'This is cool, for sure,' but I wonder (about) my country, country, country, hardcore country fans. And then I randomly got a call from my Uncle Al, who I never get a call from."
"He goes, 'Boy, that song 'Soul', that's gonna be a No.1, I'm telling you what right now!'" he adds. "I get off the phone with Uncle Al, and I'm thinking, 'Well, if my Uncle Al likes it … I'm good.'"
Find music and tour dates at  LeeBrice.com.