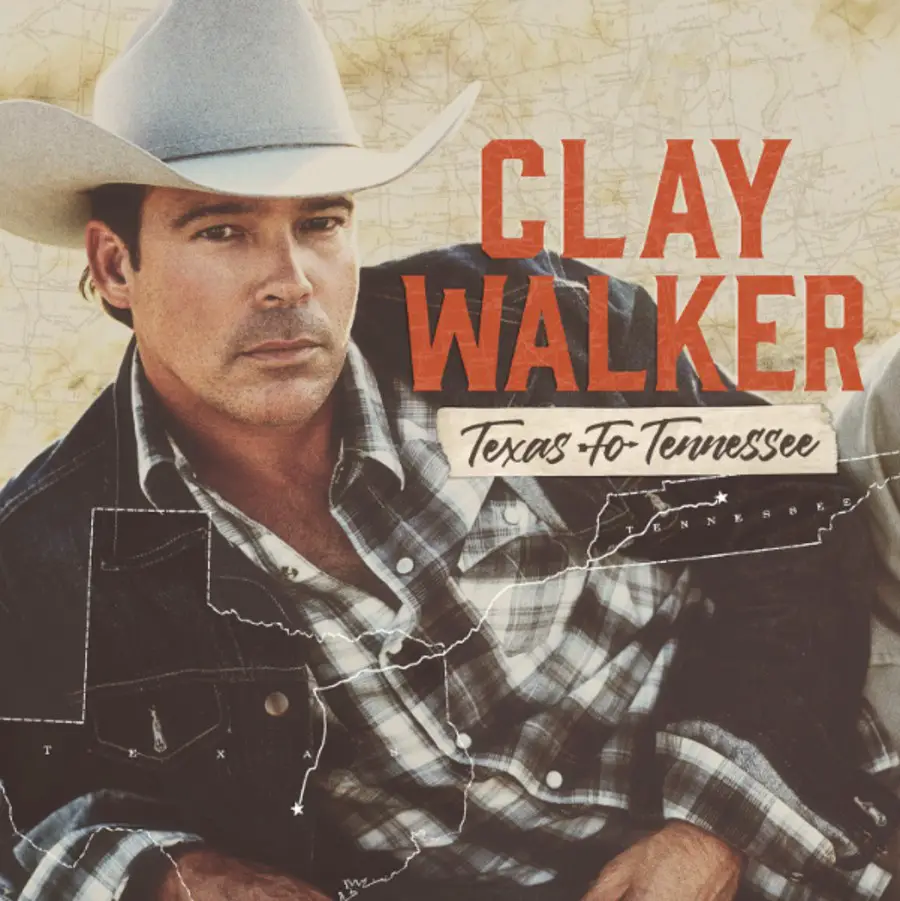 New music is coming from Clay Walker! The country music hitmaker will release Texas to Tennessee on July 30. Walker co-wrote all ten songs on the record, joining forces with hit songwriters like Shane Minor, Mark Nessler, David Lee Murphy and more.
"I got to write with the best writers in country music," Walker says of his collaborators on Texas to Tennessee. "Every writer on this album is accomplished, most came in with ideas they thought fit me or developed ideas I brought and it led to real cohesiveness in all these songs."
Walker's debut single from the record, "Need a Bar Sometimes," was written not by his need for a drink, but by his need for community, especially after the struggles of the previous year.
"You know, in Scotland, pubs are something really special," the father of seven tells American Songwriter. "Those pubs are a part of people's everyday lives. It's where they get together with family and friends, but in America, it seems like we just do it differently."
"We are herd animals," he adds. "We are not naturally supposed to be loners. We crave fellowship."
Walker, who battles multiple sclerosis, is hopeful he will be able to tour later this year, although his health remains his top priority.
"The best thing I can say about next year is that I am cautiously optimistic," Walker says. "I mean, all of this really sucks. I truly believe that everyone has to get vaccinated and then maybe we can open up again. But then there are the side effects…There is just so much that is unknown."
Texas to Tennessee will be available for pre-order on May 7. Find details at ClayWalker.com.
Texas to Tennessee Track List:
1. Anything To Do With You (Clay Walker, Brandon Kinney, Shane Minor, Mike Mobley)
2. Need A Bar Sometimes (Walker, Jaron Boyer, Josh Mirenda, George Birge)
3. Catching Up With An Ol' Memory (Walker, Boyer, Birge, Lalo Guzman)
4. Country Side (Clay Walker, Boyer, Lynn Wilbanks)
5. Cowboy Loves A Woman (Walker, Jennifer Hanson, Mark Nesler)
6. Texas To Tennessee (Walker, Hanson, Nesler)
7. I Just Wanna Hold You (Walker, Boyer, Ben Stennis)
8. Loving You Then (Walker, Jaron Boyer, Brad Rempel, Stennis)
9. You Look Good (Walker, Boyer, Michael Tyler)
10. One More (Walker, David Lee Murphy, Justin Weaver)