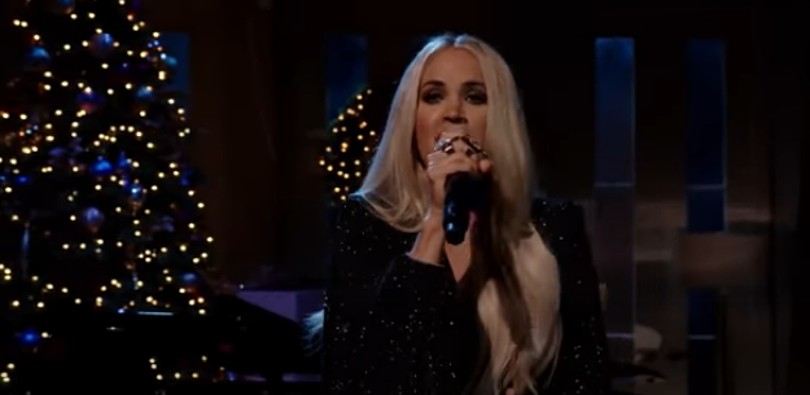 CMA Country Christmas is officially history, with stars like Carrie Underwood, Lady A and more helping bring holiday cheer by singing some of their favorite Christmas songs. The night, hosted by Carly Pearce and Gabby Barrett, was packed with performances, of both classic and original songs. We have five of our favorites below.
1. Carrie Underwood, "Mary, Did You Know"
Underwood included "Mary, Did You Know" on her recent My Gift Christmas album. The American Idol alum shone in a stripped-down, acoustic version of the powerful song.
2. Lady A, "Christmas Through Your Eyes"
"Christmas Through Your Eyes" is on the deluxe version of Lady A's On This Winter's Night album, released last year. As the holidays get closer, the song is a perfect trip down memory lane.
3. Carly Pearce, "O Holy Night"
Pearce put her own spin on this holiday classic. Instead of a soaring, dramatic version, Pearce, decked out in a red dress with matching red gloves, delivered a flawless, simple version, backed only by a piano.
4. Gabby Barrett, "Silent Night"
Barrett stunned in her version of "Silent Night," with her husband, Cade Foehner, accompanying her on guitar. Barret's pure, simple version of the song proves she doesn't need much besides her own voice to make a song shine.
5. Brett Eldredge, "Merry Christmas Baby"
Few people evoke Christmas like Brett Eldredge does. The singer, who is currently on his Glow LIVE Tour, shone with his version of this R&B classic Christmas song.
CMA Country Christmas is streaming online at Hulu.