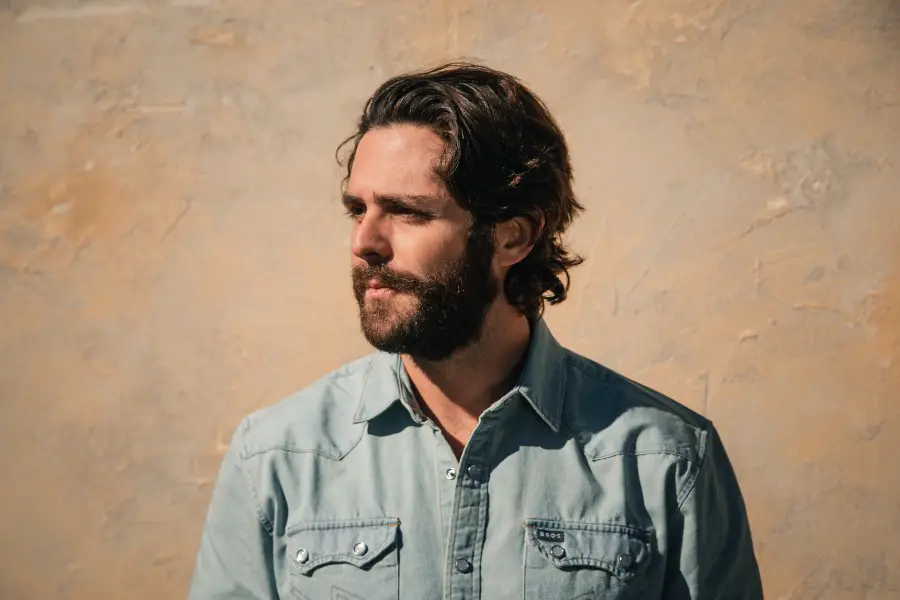 Thomas Rhett is officially a father of four girls, after he and his wife, Lauren Akins, welcomed their daughter, Lillie Carolina, into their family on November 15. While the number might seem overwhelming for some, the "Country Again" singer is believing that the difference in his family's size won't be that noticeable.
"I think after having three kids, I don't feel like me and Lauren could be shocked anymore," Rhett shares with his record label. "I do know that four is a lot, but we're already kind of in the chaos phase with young kids – one in kindergarten, one in preschool, one still in diapers, and then an infant. We're just gonna have to re-learn how to prioritize our time. And I do know that it's going to be stressful but we've always wanted a big family."
Lillie Carolina Akins 😍 born November 15th. 7.5 pounds of pure joy🙌 @laur_akins, you are my hero. Watching a child being born is legit a miracle. 4 under 6 here we go! pic.twitter.com/swxKKoSIEY

— Thomas Rhett (@ThomasRhett) November 18, 2021
Big family, indeed. While four children might seem like it would be enough, Rhett hints they still might not be done.
"My wife has wanted five kids for forever, so I'm sure we're gonna have at least that many," Rhett told People. "I would love a son. But at the same time, I'm so used to embracing this 'girl dad' life that I don't really know what I would do with a boy, to be honest with you!"
The Georgia native resumed life on the road earlier this year, with his Center Point Road Tour, but he cherished the extended time at home with his three daughters, when he was unable to tour because of the pandemic.
"I just love getting to spend one-on-one time with each of them, which is something that I didn't think was really important before," Rhett said. "I just thought as long as the five of us were together, we were good. But I think the longer I've gone as a dad, it's like each child really does need that one-on-one time — in the same way that Lauren and I just need time with each other."
Rhett just released "Slow Down Summer," from his upcoming Where We Started album.