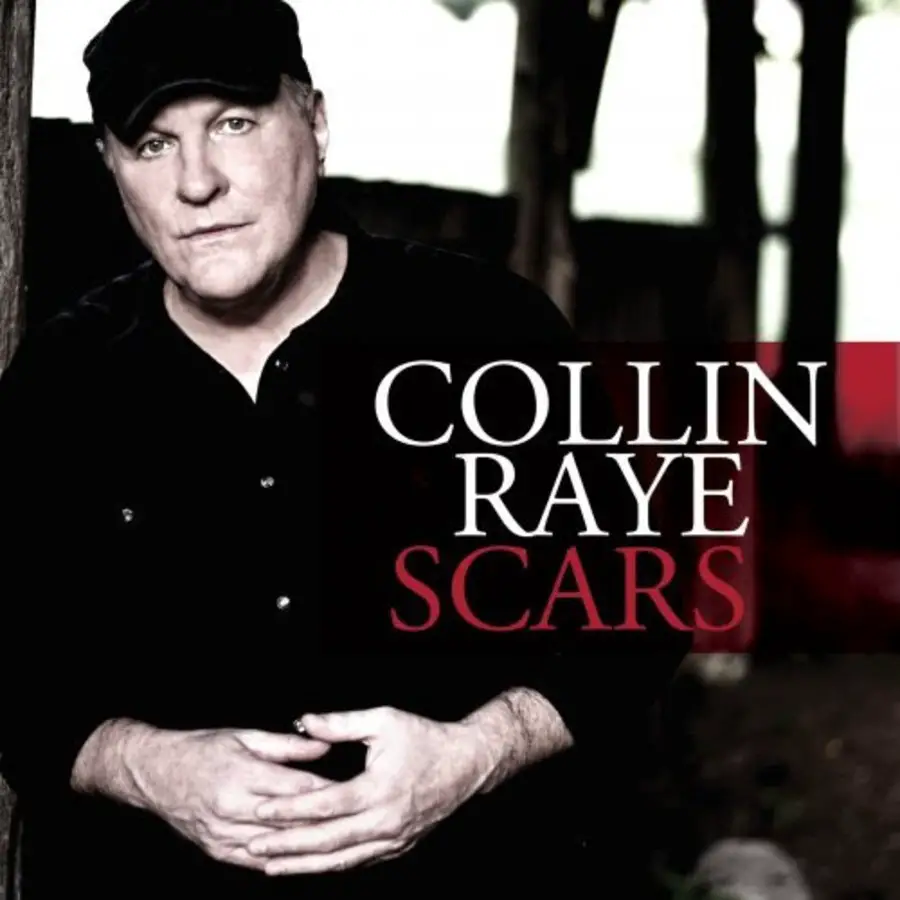 We now know when Collin Raye's SCARS album will be released! The 14-track record, which includes duets with both Miranda Lambert and Vince Gill, will be released on November 20, on BFD / Audium Nashville.
SCARS, which is the record Collin says he "dreamed of making" for his entire career, also pays homage to Collin's brother, Scotty Wray, who penned several songs on the album.
"I wrote or co-wrote every song on the record, except for songs written or co-written by my brother Scotty, including a couple we wrote together," Collin said. "Being that we started our musical journey together as teenagers, then in our 20s we began to go separate paths, this album is truly a 'full circle' moment in my life. The timing for this is just right."
Collin previously revealed exclusively to Everything Nash how he managed to get a duet with Miranda, on the title track, since Scotty has been a longtime member of Miranda's band.
"My brother wrote it, and Miranda Lambert sings with me on it," Collin told Everything Nash. "I'm so proud of it, and I can't wait for it to come out … I think it's the best album I've ever done. I know people always say that, but I truly mean it. I wrote or co-wrote, or my brother [Scott Wray] wrote or co-wrote every song on the album. It's kind of a full-circle thing, because he and I started this whole music thing together when we were kids. And to get back around to working with him again, like that, it's made it a very personal record."
Collin's debut album, All I Can Be, was released in 1991. Since then, the 60-year-old has released more than a dozen albums, but says SCARS is a new career milestone for him.
"I sincerely hope that the people who have embraced my music the last 29 years will embrace SCARS and find enjoyment and emotional inspiration from this album,"  Collin said. "Having Miranda and Vince sing with me on this record gives it an extra special element of 'coolness.' I'm excited for the release!"
See a complete track listing for SCARS below, and pre-order the album by visiting Collin's website.
SCARS Track Listing:
1. Ghost Story (Scotty Wray)
2. Scars (w/ Miranda Lambert) (Scotty Wray, Tony Ramey)
3. Bad Storm Coming Tonight (Pat McLaughlin, Joe Allen, Collin Raye)
4. Dancing Alone in the Street (Collin Raye)
5. Never Going Back There Again (Collin Raye, Britanny Raye, Michael Curtis, Troy Powers)
6. Loved By An Angel (Pat McLaughlin, David Ferguson, Collin Raye)
7. Rodeo Girl (w/ Vince Gill) (Pat McLaughlin, David Ferguson, Collin Raye)
8. Chasing Renee (Collin Raye, Jacob Wray)
9. I've Got A Lot to Drink About (Collin Raye, Shaunna Larkin)
10. Ever Making Up Time (Collin Raye, Gene Lasage)
11. Let It Go Away (Joe Allen, Collin Raye, David Ferguson)
12. Rock 'n' Roll Bone (Collin Raye)
13. Young As We're Ever Gonna Be (Scotty Wray, Collin Raye)
14. Mama Sure Could Sing (Scotty Wray, Collin Raye)