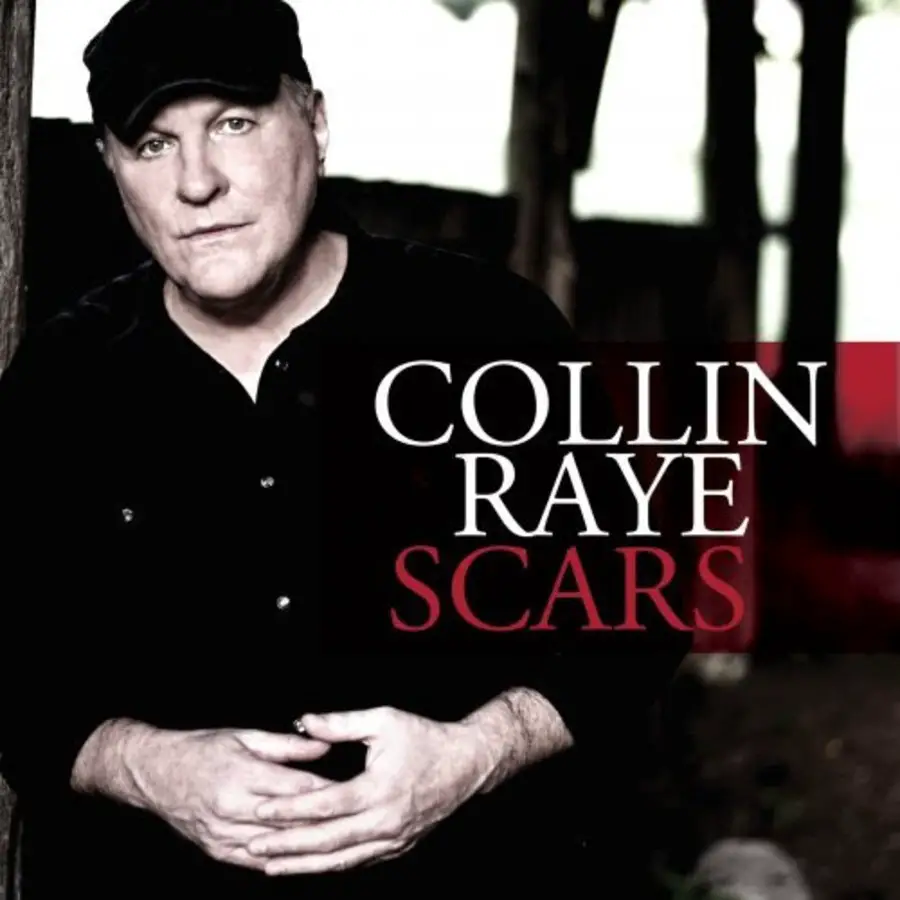 Collin Raye's new album, SCARS, is out, marking his first album of new material in ten years. The ambitious 14-track record, which includes collaborations with both Miranda Lambert and Vince Gill, is in many ways a departure for the 60-year-old, while also a reminder of the music that makes his career one of the most iconic ones in country music.
"I wrote everything on it with the exception of two songs that my brother [Scotty Wray] wrote," Collin told Everything Nash. "So it's a real personal record too. The best way I can describe it is, our assignment was to make something eclectic. The label, BFD / Audium, wanted me to do an Americana record that had been in my mind for the last few years, because as I learned more about the Americana world, I thought that might be a good fit for me, because I liked what other artists had been doing, and nothing was similar. Everything was different. And to me, Americana kind of means no rules, as far as musical styles and even lyric, subject matter — you can write about anything pretty much, and that's the way I prefer to write."
Collin, who has had 16 No. 1 hits in country music, found freedom in being uninhibited by what he wrote, both lyrically and musically, even though he admits it was also a challenge.
"I like to write stuff that you don't expect," Collin shared. "It was a lot of fun. It was a lot of work; my producer, David Ferguson and I … I think it's a good record because we did have a little bit of a tug of war about different things, because he's very opinionated, and I'm very opinionated about the music. But when you do that, you settle in a really good place. I'm proud of it."
Miranda joins Collin on the title track of the record, which is one of the two songs written by Collin's brother, who has been part of Miranda's band since she was just 17. For years, Collin wanted to record the song, but never had the freedom to do so, until now.
"At the time, I was still on Sony and the A&R people there at the time were like, 'This song is just too deep. It's just too sad.' They resisted me cutting it, so we held onto it, '" Collin recounted. "Scotty's hope was that Miranda was going to record it, but she was always like, 'Well, I love this song, but I think I'm too young to sing this song,' because it's talking about a person looking back on their life, all the emotional scars and physical scars they've developed and received in learning to love, learning to accept it and appreciate that  it made you who you are today."
Since Miranda never recorded the song — at least not yet — Collin reached out to see if she would sing on it with him instead.
"She immediately said yes," Collin recalled. "It took a few weeks to get her in the studio, but when she did, it was just magic. We spent an hour laughing and cutting up and she spent probably eight minutes behind the microphone. She laid that vocal down fast. You could just feel she has a passion for the song. Her amazing voice, we blended really well, and it just really kind of anointed the song, I think."
Collin has released more than a dozen records, in a career that has spanned three decades, but says SCARS might be the album he is most proud of creating.
"It's a departure from what we expected, but I like it," said the singer. "I hope to do another one, because it was so wonderful to wake up that songwriting fiber in my brain, that element that had not been there for a long time. I'd kind of stopped writing because I figured what's the point? I'm just a singer of my old songs at this point. We tour and I sing 'Little Red Rodeo,' and I sing my hits. That's what I am and that's fine. I kind of thought my days of trying to create new music were over. And clearly I got an opportunity I wasn't expecting."
Purchase SCARS at CollinRaye.com.