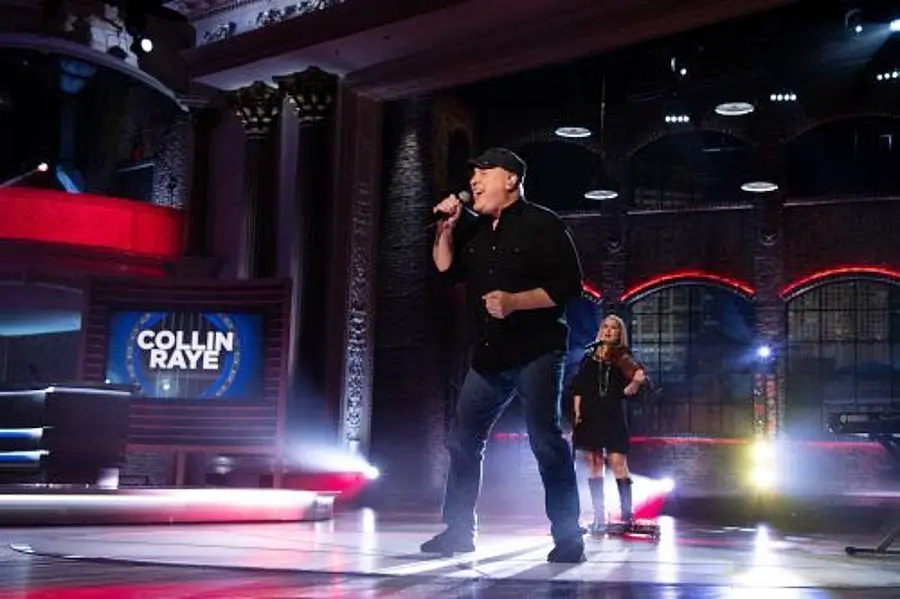 Collin Raye has recorded dozens of songs, including over 25 singles, as part of a career that has spanned more than 30 years. But when asked if he has a favorite, the 60-year-old immediately says that "Little Rock" is one of his most-beloved hits, but there's a couple of other songs, ones that never made it onto the radio, which also hold a special place in his heart.
"'Little Rock' is probably my favorite of the hits that I had," Collin told Everything Nash. "I think the songs you're most proud of often are album cuts. I had a song that Hugh Prestwood wrote called 'April Fool.' and another one he wrote called 'Heart Full of Rain' that never made it to radio, but I just love those songs. But as far as the hits go, 'Little Rock' was special because that was Tom Douglas' first cut as a songwriter, and it went to No. 1 for us."
The song also made history in country music, an added bonus to the poignant track, which the country music hitmaker still performs in his live shows.
"It was the first time in that generation, in that era, that a song went to radio that had some socially redeeming value to it, so to speak. It was talking about a social issue, alcoholism, and this story of a recovering alcoholic, someone who's trying to get it together," he continued. "And the fact that we got where we were able to take that to No, 1 in country music, on mainstream radio, was a real achievement, I think. To this day, it's such a fun song to sing. Some of them kind of become automatic, singing them so much. You're just up there, performing the song, and you're not really thinking about the lyric anymore because you've just done it so many thousands of times.
"That one, I never feel that way," he continued. "I always feel like I'm doing it for the first time. That sounds kind of cliché, but it's true. To me, that's the mark of a really good song, a really well-written song to where you feel like you're doing it for the first time, every time."
Collin just released his latest album, SCARS, which includes a duet with  Miranda Lambert on the title track. Purchase the record at CollinRaye.com.