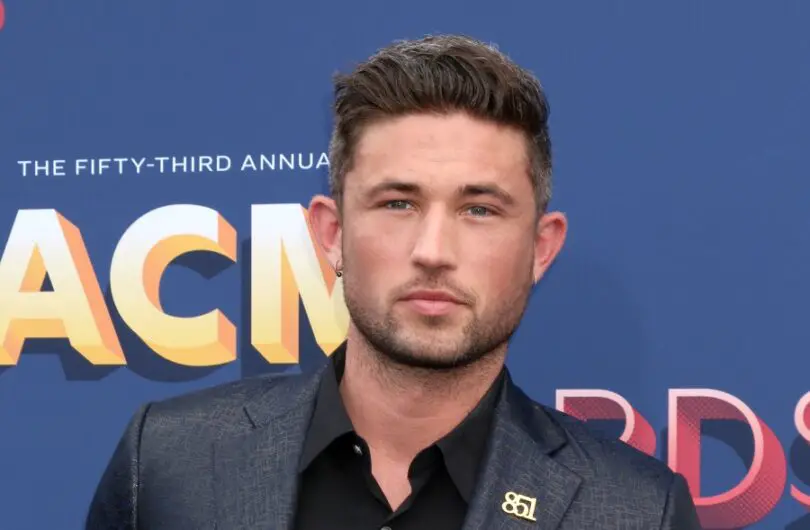 Michael Ray might never have started working with Musicians On Call, a non-profit that brings music to patients in hospitals and other facilities, if not for one tragic event. It was when he was playing music for a patient in Las Vegas, who was recovering from injuries he sustained in the Route 91 Harvest Festival mass shooting, when Ray realized the power he possessed to help those who are struggling.
"I started to play 'Think a Little Less,' and I remember him immediately grabbing his girlfriend's hand," Ray tells People. "After I was done, he told me that he never thought he would ever hear that song again."
The gentleman Ray was visiting had just heard Ray play that song at the festival, never imagining that just two nights later, while Jason Aldean was singing, terror would ensue.
"He told me he had heard me play that song on that Friday night, and that he just loved that song," Ray recounts. "And then, he smiled. I still can't get that moment out of my head."
Musicians On Call not only helps patients in hospitals and healthcare facilities, but works with veterans as well. The "Whiskey and Rain" singer recently joined several of his colleagues, including Darius Rucker, Lainey Wilson and more, for the Concert for Veterans Presented by Wrangler, performing at Veterans Affairs facilities across the country. Ray performed virtually at the Phoenix VA Medical Center,  through Musician On Call's Virtual Bedside Performance Program. While grateful for the opportunity, Ray acknowledges it wasn't his ideal way of performing.
"I'm grateful that we live in a time that we have technology to do those things, but I wanted to be there with them," Ray concedes. "I want to sit right next to them and hear their stories. There's nothing like human connection."
Ray is passionate about helping those in need, especially veterans, now more than ever.
"We take for granted what we have here," Ray says. "We take for granted our rights and we take for granted our freedoms. We take for granted the pursuit of happiness that we have in this country. But most of all, we forget the reason we have those rights…are those veterans."
Ray has had plenty of career highs over the years, including hit singles and sold-out concerts, but nothing quite gives him the feeling that he gets when he is using his talents to help others.
"It's these sorts of moments that truly just take your mind away from any other BS that's going on," Ray notes. "It doesn't matter if you're four years old or 104 years old, music can still move you. In this moment, they were having fun. I don't know what they were doing before this and I don't know what they were going to do after, but at that moment, we were experiencing this together. It's cool to see and be a part of something that's bigger than us."
Ray's Higher Education EP is out now.