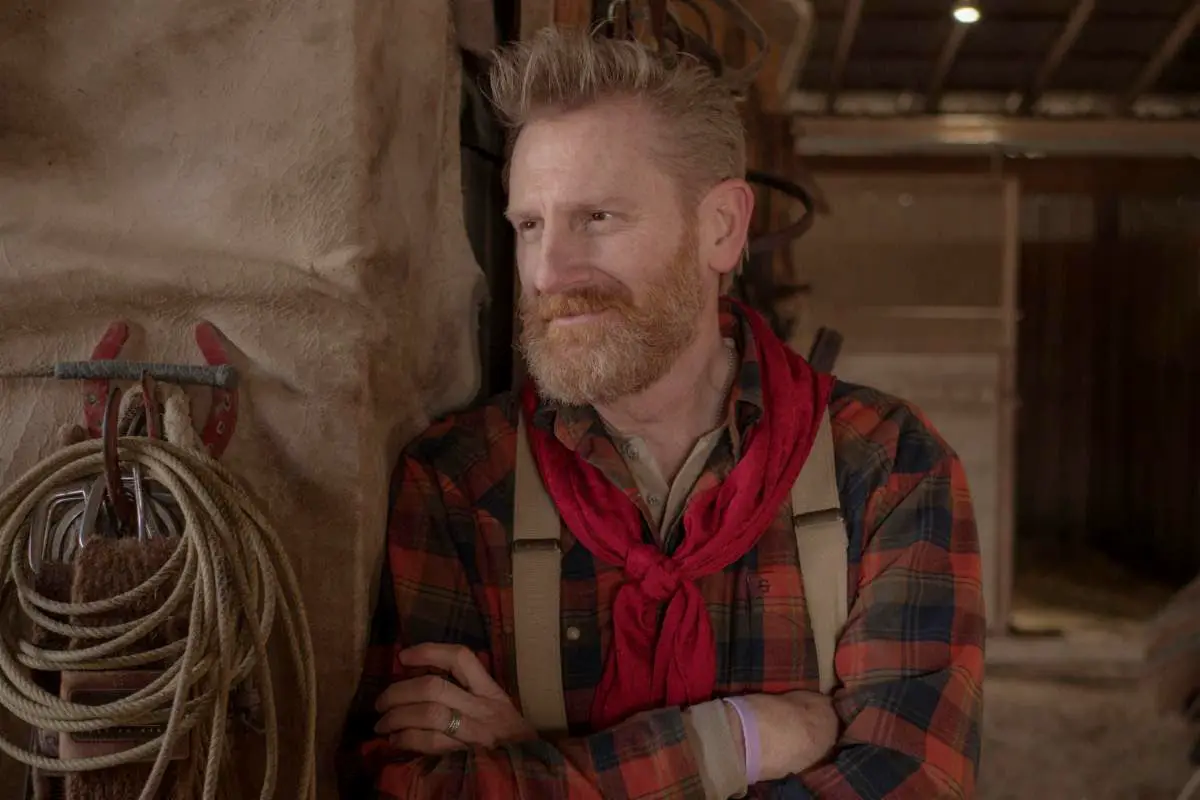 It's a new chapter, at least musically, for Rory Feek. The singer-songwriter, and former one-half of the duo Joey + Rory, released Gentle Man on June 18, marking his first set of tunes since his wife, Joey, passed away in 2016.
"Asking people to go buy our record or book or anything else has never been something that I've been comfortable doing," Feek reflects on his blog. "It's always been more my nature to let folks know about it, and provide the information and just let it go from there. But I feel different about this album, about this moment and this whole project in general. I want you to buy a copy. For yourself or for someone you love. For your Dad, or grandpa for Father's Day. Or just because you want to support something or someone you know, but don't know, but have been following their journey for a long time.
"I personally am really, really proud of this CD," he adds. "And would love for you to hear it. To experience the 14 stories that these songs tell, and the larger one that the album itself is part of."
Feek admits he wasn't sure, after the loss of his beloved wife, if he would ever even make music again, let along release an entire album on his own.
"It's been more than five years since Joey's and my last album, 'Hymns' came out, and honestly, I didn't think I would ever do any more recording," Feek admits. "I really didn't think I had anything to say through song, that Joey and I hadn't already said. I wasn't even sure that I even had a musical 'voice' of my own."
Joey may not be here to collaborate with her husband, but he still feels her presence, especially in the songs on Gentle Man.
"I really do think she would have loved all of the songs for different reasons," Feek tells Taste of Country. "I mean, she loved writers and she loved stories, and she would have been really happy to have me singing again, especially doing it this way, very acoustic-driven country."
Feek released the title track to coincide with the album's release. The record also includes "Met Him in a Motel Room," with  Trisha Yearwood, "Satan and Grandma," with Lee Ann Womack, "One Angel" with Dolly Parton, "Small Talk Cafe" with Ricky Skaggs and Sharon White Skaggs, "Me & the Blues" with Vince Gill and more.
All of the ways to purchase Gentle Man can be found here.