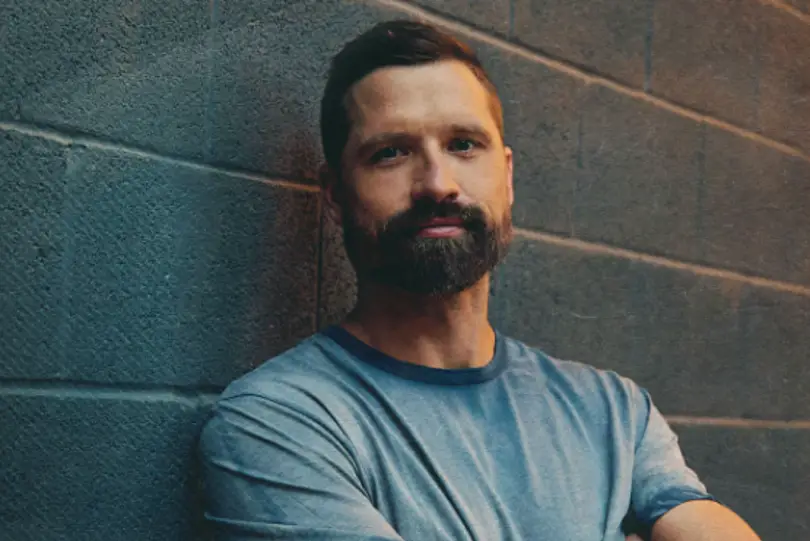 Walker Hayes owes a lot of his success to his daughter, Lela, who encouraged him to post a dance on TikTok of his song, "Fancy Like." Overnight, Hayes saw his popularity and explode, thanks to the platform. But, perhaps surprisingly, although his TikTok videos have amassed millions and millions of views, the father of six says he rarely spends anytime watching anything on TikTok.
"There's just a lot of naked chicks on TikTok," Hayes tells radio station 92.3 WIL.' I'm a dad, and I'm like, these chicks aren't that old, and I feel gross. so I'm just going to do my dances and slap 'em up there and back off."
Ever since "Fancy Like," Hayes has been putting songs on TikTok on a regular basis, although he admits that that decision isn't always necessarily be his first choice.
"I don't rely on them to go viral, but my daughter wouldn't let me put out a song without it," Hayes says. "I could try, but she'd be like, 'Dad, you're the dance guy.'"
Hayes' family members star in almost all of Hayes' TikTok videos, which he says has earned him favor from his sons and daughters — sort of.
"They're pretty impressed," says the 42-year-old. "They're like, 'For an old man, you can actually move.' Some of my moves, they're like, 'No sprinkler. … that's an old guy move.' I have two boys, Chapel and Beckett,  they're not the first to get up and dance. But over the course of a few weeks, they just learn it. And they're like, 'I'll get in there and do it.'"
Hayes recently started bringing his wife, Laney, and their children with him on the road, where they have fun wherever they go, even if it's on the bus.
"We love to wakeboard," Hayes reveals. "I love to skateboard. We love anything sports. When the kids are all on the road with me, we just love making up any game. We'll throw trash into a can, and have a contest. We're very competitive."
Hayes just had another Top 5 hit, with "AA," and will soon officially release his next single, "Y'all Life" to radio. The Alabama native hints the video was so fun, and authentic, it made him almost want to switch careers.
"The video looks like Friday Night Lights," Hayes reveals. "I got to be Coach Taylor, the football coach, and we had some 'Bama players come up. My kids got to all be in it. I kind of wanted to quit singing and become a high school football coach. That's how much fun it was to make."
Hayes will continue to play fairs and festivals this summer, before embarking on his Glad You're Here Tour in September. Find music and tour dates at WalkerHayes.com.