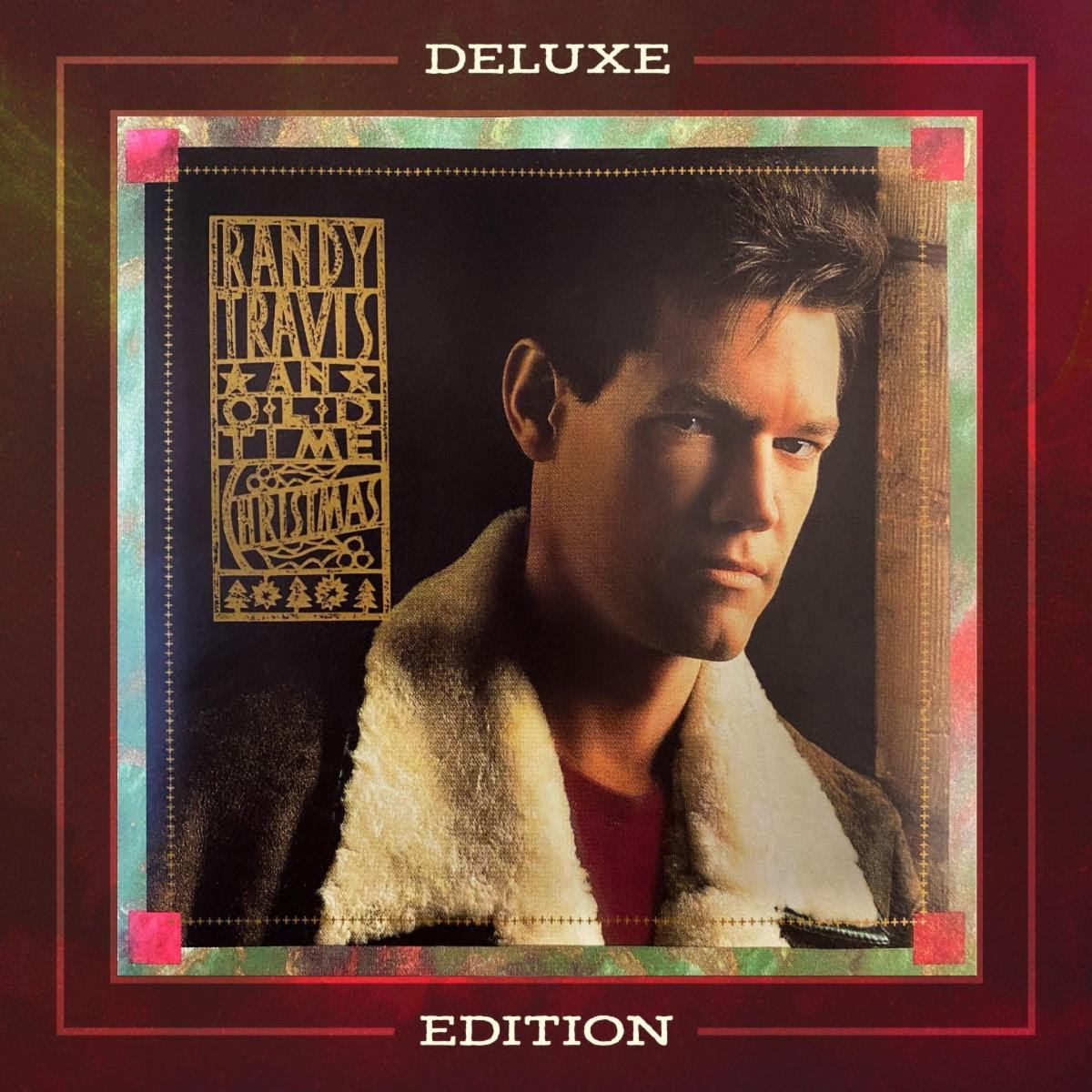 Randy Travis is releasing a deluxe edition of his An Old Time Christmas album. The record, which was originally released in 1989, will include remastered versions of the original 10 songs, along with three previously-recorded tracks, which had never been released, including "Little Toy Trains," "There's a New Kid In Town" and "White Christmas."
The announcement of the new album comes only a few months after the Country Music Hall of Fame member released the 35th Anniversary Deluxe Edition of his debut Storms of Life album, which also included three songs Travis had recorded but had not been released.
"I love the timeless lyrics and the traditional country instruments, like steel guitar, banjo, piano, fiddle," Travis said of the project. "iI was music I believed in, that told a story I wanted to share. We were fortunate to have a large catalog of songs to choose from that were more traditional. At the time, people and radio really weren't playing this kind of music. Most people were recording more of an urban cowboy sound, so I got to choose from the best of the best, cream of the crop. It was exciting for all of us to get back to our roots."
In October, Travis was honored with the Artist of a Lifetime Award at the CMT Artists of the Year ceremony.
"I stand here before you tonight as one of the benefactors of this man's contribution to country music," Garth Brooks said of Travis during the event. "I've said it before and I'll say it again: 'Randy Travis single-handedly saved country music.' Even though it happened in the '80s, still today, I wouldn't be standing here if it wasn't for Randy Travis. I don't think any of us would be. This is totally my opinion — it doesn't have to be yours — but every artist in country music that takes the stage over the next hundred years should bow to this man and thank him for his contributions to country.
"I love him," he added. "Artists like this one only comes along once in a lifetime, and I know if you're like me, you pray that another Randy Travis shows up every day."
Travis will appear on the Grand Ole Opry on December 11, in honor of his 35th anniversary as a member. Tickets for the event, which will also include Carly Pearce, Old Crow Medicine Show, Don Schlitz and Jon Pardi, are available here.
An Old Time Christmas will be released on November 19. See a track list below. Pre-orders of the record will be available beginning on November 12 at RandyTravis.com.
An Old Time Christmas (Deluxe Edition) Track Listing:
1. Old Time Christmas (2021 Remaster)
2. Winter Wonderland (2021 Remaster)
3. Meet Me Under the Mistletoe (2021 Remaster)
4. White Christmas Makes Me Blue (2021 Remaster)
5. Santa Claus is Coming to Town (2021 Remaster)
6. God Rest Ye Merry Gentlemen (2021 Remaster)
7. Pretty Paper (2021 Remaster)
8. Oh, What a Silent Night (2021 Remaster)
9. How Do I Wrap My Heart Up for Christmas (2021 Remaster)
10. The Christmas Song (2021 Remaster)
11. Little Toy Trains (From The Vault)
12. There's a New Kid In Town (From The Vault)
13. White Christmas (From The Vault)