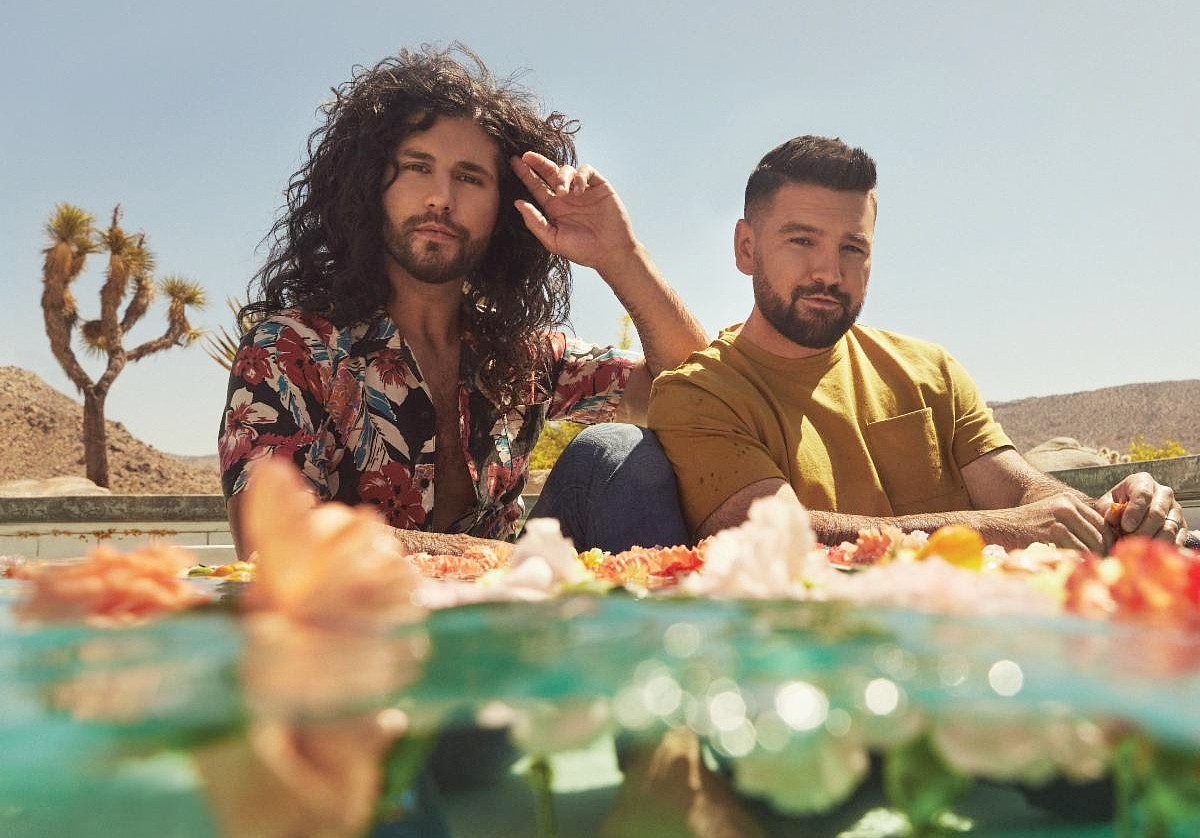 It is good to be Dan + Shay right now. The duo, made up of Dan Smyers and Shay Mooney, just made history with the release of their latest Good Things album, by being the first country act in streaming history to achieve gold status, for sales in excess of 500,000, on release day.
Dan + Shay celebrated the good news by dropping a brand-new song, "Steal My Love," and cinematic video (watch it here). "Steal My Love" comes as their previous single, "Glad You Exist," became their sixth consecutive No. 1 hit.
"We wrote it in L.A., I believe, in January of 2020," Mooney says of "Glad You Exist," while speaking to Everything Nash and other outlets at a virtual media event. "The song kind of took on new meaning; we wrote the song about our fans. This was kind of a love song to our fans, and just the people that were in our lives. We wanted to have a song that said we don't tell the people that we love, that we love them enough. We just wanted to have a song about that, that was very unifying, that was kind of ambiguous, that you could sing to your your wife or your husband or your son or your daughter or whatever it was."
Smyers produced all 12 songs on Good Things, which also includes "I Should Probably Go to Bed," "Lying" and more.
"It feels nice," Mooney said of releasing Good Things  which was worked on in 2020 when Smyers and Mooney were off the road. "It was very freeing. We had a lot of fun with making this record because there were a lot of songs that we were writing that we didn't think about, 'OK, is this going to be crazy to sing live?' Maybe it's because we've been off the road for a little while and we didn't remember how ridiculously hard it is to do a 90-minute set while you're singing these very high songs. But this is a lot of fun to make. And [Smyers] pushed me in the studio a lot this time. Not [because] I didn't want to do it. It was just like we really went for it on this record."
Dan + Shay are continuing their The (Arena) Tour, which had to be canceled soon after it kicked off last year. Find tour dates, and purchase Good Things, at DanandShay.com.