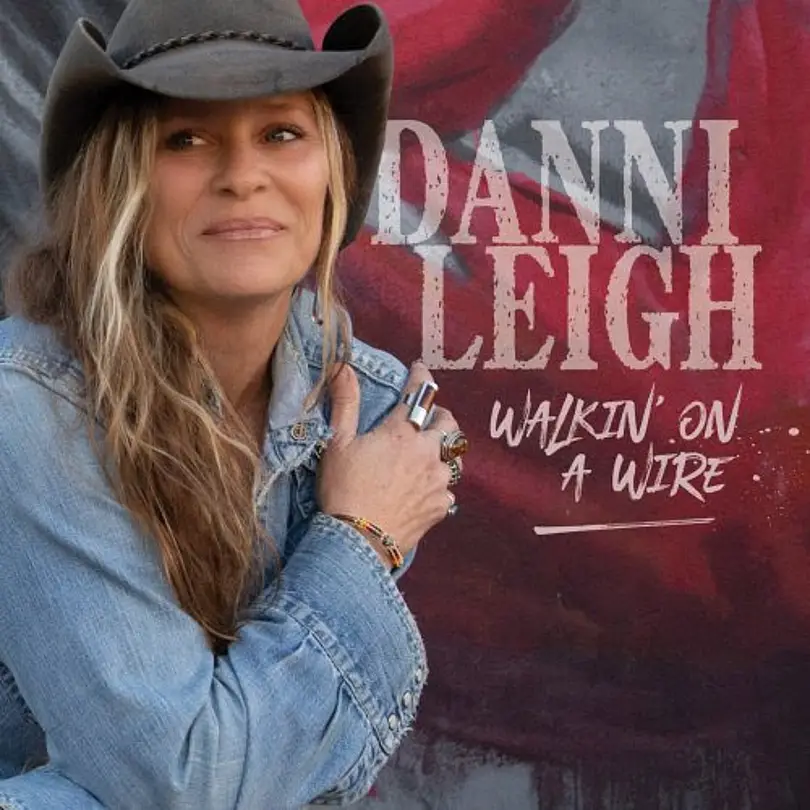 Danni Leigh is back, and better than ever. The country music artist released new music, after a 15-year hiatus, with her 11-track Walkin' on a Wire album, out now. The record is the first since Masquerade of a Fool was released in 2007. Although it's been so long between projects, Leigh has been anything but idle in the time since then.
"When I left Nashville, I went to Austin, Texas and played down there," Leigh tells Everything Nash. " I was still doing shows that were booked out of Nashville. But being in Austin was quite different for a little while. It took a while for folks to be like, 'She's cool. Even though she's from Nashville, she can still play here.' They kind of have that sometimes in Austin. I feel like I got to play in the right places, and people started coming out, so they supported me there. And I love that city too."
While she was living in Austin, Leigh was also performing all over Europe. Her popularity there is what ultimately inspired her to move, with her husband, Mike McKenzie, and her small band overseas, which is where they remained for several years.
"The four of us moved to Europe together," Leigh recalls. "We stayed there for almost five years, and  I ended up touring in Europe, just like I did here in the States. We were doing so many shows that it felt l like you were touring in the United States, which was strange in a sense, because I was in all these places with super old history, and all these gorgeous places. We would just be floored every time we left, but we got so used to being there that it was like we left Nashville and went to Arkansas,  but we were leaving Spain and going to Sweden."
Leigh, who also had a son when while away from making music in Nashville, co-wrote all 11 tracks on Walkin' on a Wire, including her single, "My Arms Stay Open Late."
"I had been performing most of these songs in Europe, with my European band," Leigh explains. "I've played with those guys now for over 15 years. So when it was time to put this CD together … I had never been able to put them on a recording that was released. So I went with what people reacted to live. The songs that the fans liked when I played them live, I kind of stuck with that. And then we threw some in that my husband and I wrote after we got back to the United States, and we were here for a couple of years and were writing some things too."
Now that she is back living on American soil, Leigh also plans on playing plenty of shows to support her latest project.
"It's been a long time since I've been on the road here in the States," Leigh concedes. "I'm hoping; it seems like maybe people might be a little anxious to see us. Maybe they'll come out and support it. I'm trying to play the right places. The right places are important to me.  I don't necessarily want to go beat up the road like I did before, and be gone all the time. I don't want to do shows just to make money. I'm doing okay. I don't need to go out on the road and play shows that don't make sense or are not the right thing because it's gonna pay me a lot of money. I don't want to do that.
"I want to do shows where I know that people have bought a ticket, and that they paid that money to come because my name was on the bill, and you're gonna sit down and listen to music tonight," she adds. "And let me tell you some stories, and let me tell you the reasons I wrote these songs, and why they're so special to me."
Walkin' on a Wire is released on BFD / Audium Nashville. Find all of Leigh's music and upcoming shows by visiting her website.