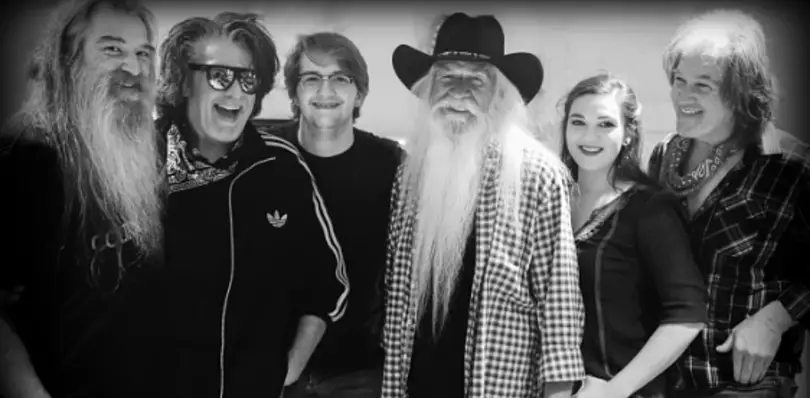 Only a few weeks after William Lee Golden and The Goldens made their Grand Ole Opry debut, the family group has announced another Nashville show, this time at 3rd & Lindsley. The show, which will take place on July 21, will feature songs from their recent The Golden Classics album. The upcoming concert marks their second performance at the popular Nashville club and music venue, after their first one, which took place in March, sold out.
"It is certainly an honor and privilege to return to where we started this journey, at 3rd & Lindsley," William Lee Golden says. "Speaking on behalf of my family, Rusty, Elizabeth, and Chris, we cannot wait to hit the stage and do it again! We also want to thank Springer Mountain Farms Chicken for their friendship and support as well."
The Oak Ridge Boys  singer released the three-record Golden Classics project in March, which included songs like "Take Me Home Country Roads," "Take It Easy," "Elvira," "Softly and Tenderly," "Stand By Me." "I Saw the LIght," "Power In The Blood" and more. After performing together for so many years, it was a thrill and an honor to record Golden Classics with members of his own family.
"Going into the studio with my boys was a dream come true," Golden said of recording Golden Classics. "At times, I wondered if it was ever going to happen. Now, after nearly two years since starting this project and what turned into a three-volume set will finally be available for the world to hear. We actually went back into the studio to record "Take It Easy" since this year marks the 50th Anniversary since its release with the Eagles."
The eclectic project is a reflection of the music Golden's children grew up listening to, thanks to his influence.
"I raised my boys to love all types of music and it really shows in each song," Golden told Billboard. "My sons are extremely talented and have had success on their own as solo artists and songwriters. My grandson Elijah and granddaughter Elizabeth were both included on several songs throughout the project. You can truly feel the family dynamic throughout all three CDs, which is something you rarely hear these days."
Doors for the 3rd & Lindsley show will open at 5:30 PM, with the show beginning at 7:30 PM. Tickets are available here. Golden Classics is available by visiting the group's website.