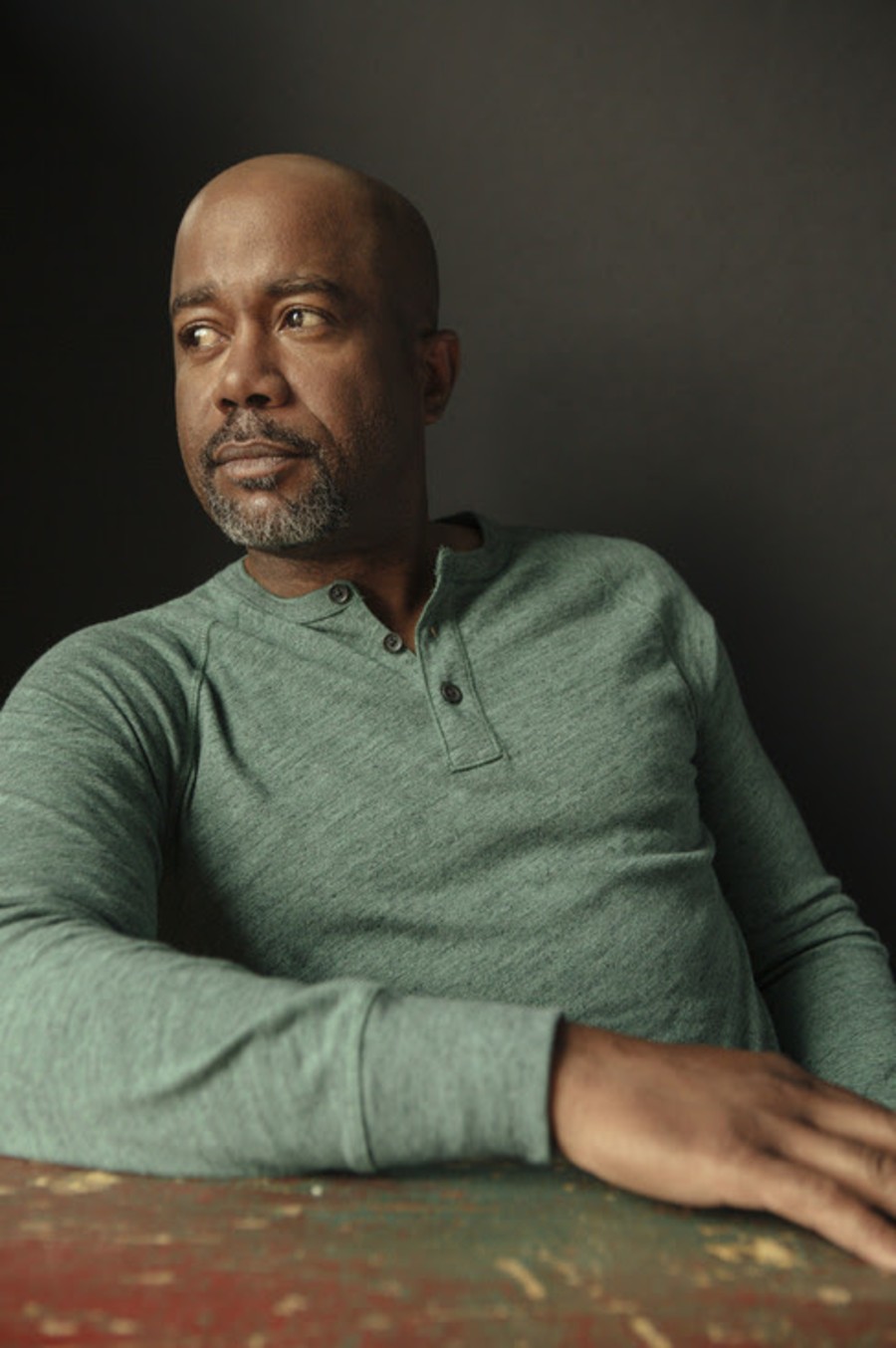 Darius Rucker isn't afraid to admit he's afraid. The singer will make his debut hosting the 2020 CMA Awards on Wednesday, November 11, and although he will be joined by veteran host Reba McEntire, that does little to calm his nerves heading into the big night.
"Everything scares me about this," Darius told Billboard with a laugh. "There's nothing about it that doesn't scare me. I want to work really hard at it. I'll be prepared. The most important thing: being ourselves and having fun. … For that three hours, our job is to make everybody have fun and maybe just forget all their troubles for that time while we're playing music and handing out awards."
It's been 45 years since a Black person hosted the CMA Awards, with Charley Pride sharing the duties with Glen Campbell in 1975.
"Being such a big fan of Charley and watching his career, every time something like this comes up, I feel nostalgic," Darius said. "I feel great that I'm doing something that Charley Pride did. To this point, it's just me and Charley. It is something I'm really proud of and something I will cherish. I'm going out and being the best that I can so Charley will be proud of me."
Charley will also be honored during the live broadcast with the Willie Nelson Lifetime Achievement Award, an honor the Hootie & the Blowfish singer says is well-deserved.
"He paved the way for me to be here and I've been a fan my whole life," Darius boasted. "Getting to be friends with him and getting to talk with Charley is something that I cherish so much. The times we do get to hang out, I say, 'We talk, I listen.' I just love to hear stories, and he's always got advice for me and it's always something I need to hear and I love him. There's nobody in the business more deserving of this award than Charley."
Darius isn't sure who will have the honor of presenting the country music legend with the trophy, but he promises he will be watching closely.
"I don't know who's going to present it to him, but I know that I will be standing on the side of the stage watching that with the rest of the world," Darius told The Tennessean. "I don't think Charley, still to this day, gets enough credit."
The 2020 CMA Awards will air live from the Music City Center in Nashville on Wednesday, November 11, at 8:00 PM ET on ABC.