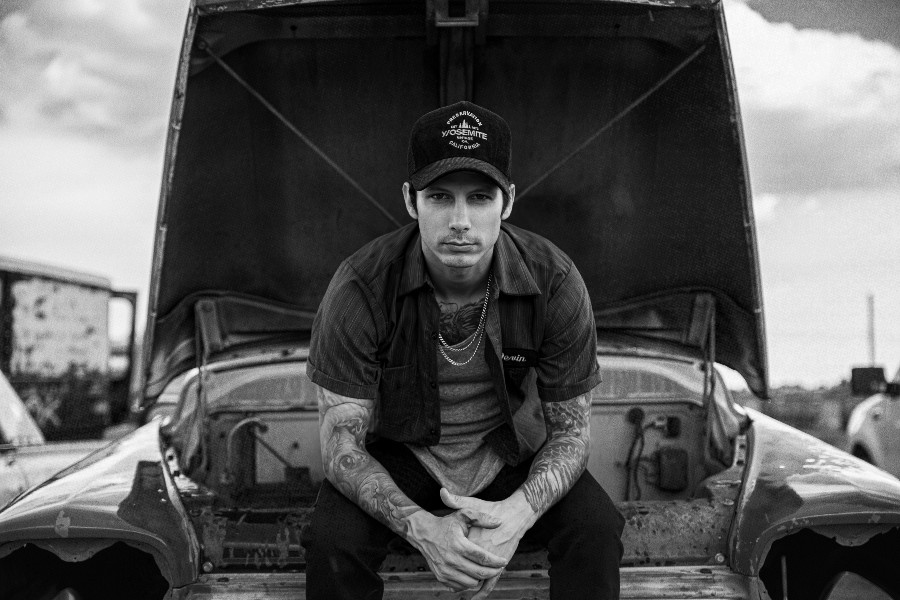 Devin Dawson and his wife, Leah Sykes, had been married less than six months when the world started to shut down because of COVID-19.  The couple, who wed in October of 2019, has enjoyed spending so much time together, although the California native admits that he has mixed emotions about his happiness.
"We've been really good and sometimes I feel a little guilty about that," Dawson admits to Everything Nash. "I feel like this survivor's guilt almost. Even though playing shows and the artist side of things isn't making as much money right now financially, I've been lucky enough to have some songwriting and some publishing things that have afforded me the opportunity to be a little bit less stressed during a year where finances aren't as easily attainable. And, it's also afforded me the opportunity to take care of my band more than I would in any other circumstance. And so I'm grateful for that. I think I'm definitely doing better than I deserve."
Dawson and Sykes have been dating since early 2017, but never had so much uninterrupted time together, until 2020. The forced togetherness proved to Dawson what he knew all along, which is that he made the right decision in choosing to marry Sykes.
"It's just been nice to spend time with my wife," gushes the singer. "I think so much of our relationship was based on me being gone half the time. It's nice to know that I made the right decision after spending 365 days straight with her in a house. We've enjoyed the time at home. We've enjoyed our rituals and cooking and not eating out as much. We have two dogs, so we got to spend time with them. I've enjoyed having more time to write by myself, and there's a lot of positives as well. I try to just keep focused on that."
Dawson just released his EP, The Pink Slip, but reveals that his next album will be with his brother, Jacob Durrett.
"He's crushing it right now," Dawson boasts to Everything Nash. "He's a producer and a writer, and we've always worked on things together, but never had the time to do an official release together. I think after this year, and having spent more time with him and trying to figure out ways to just put honest music out in the way that I want to do it, I'm going to work with him."
Purchase The Pink Slip at DevinDawsonMusic.com.