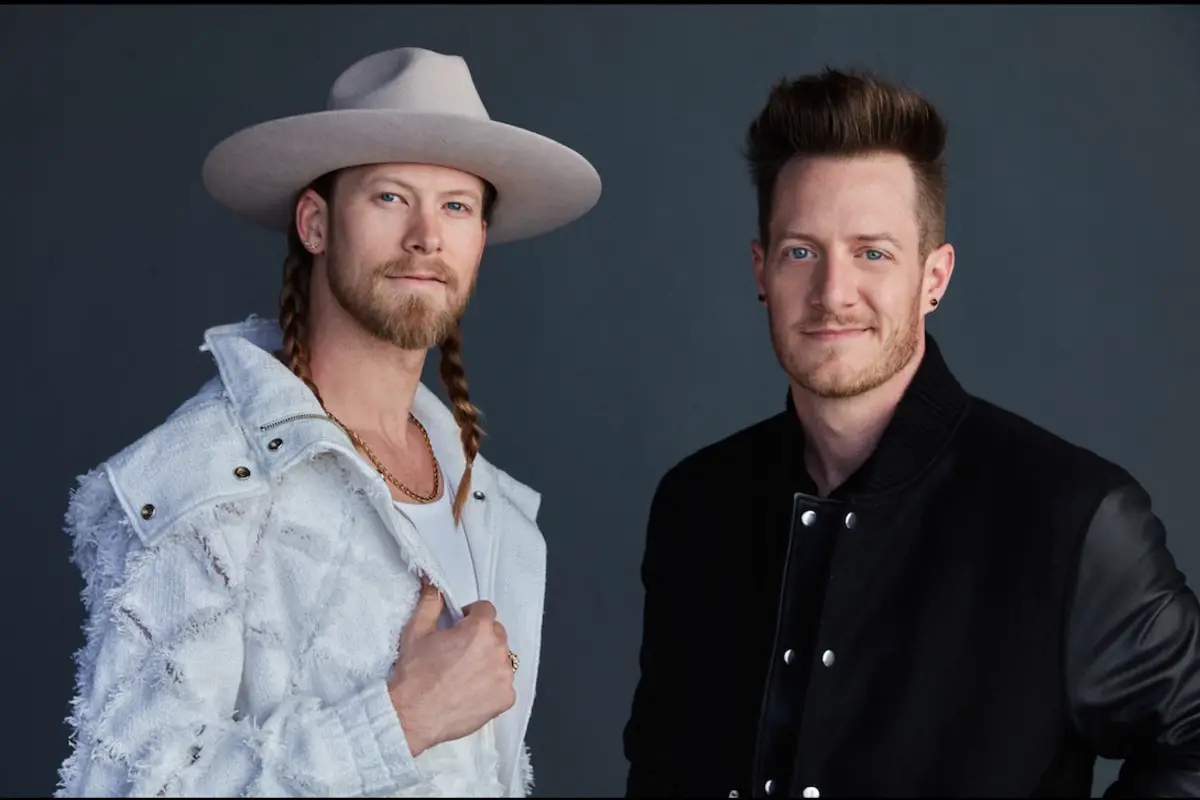 Florida Georgia Line fans had plenty of mixed emotions when Tyler Hubbard and Brian Kelley both announced they were working on separate projects (including a solo album from Kelley), in spite of the duo's insistence that they are not breaking up. In fact, Hubbard says their time apart will likely only result in a better version of FGL when they finally reunite.
"I was just with BK yesterday and we were doing a photo shoot, and doing some press for the new record, and there's just a freedom that feels … it's just exhilarating, on both sides," Hubbard told Tim McGraw on Beyond The Influence Radio with Tim McGraw on Apple Music Country. "Something about that really channels creativity. And so, now we're getting to experience a really cool wave of creativity on our own, and grow that and nurture that and be supportive of each other.
"It feels like it's only going to make us stronger and able to grow outside of our typical boundary that we've set, our FGL box that we've built for ourselves over the last decade," he continued. "We were always a package deal. And so with that, comes moments where you can't quite grow on both sides. I think this season of growth for both of us is going to be amazing, and it already has been amazing. And I already sense a rebirth. It's been really cool."
Hubbard and Kelley have both been outspoken that, while they each might be working on their own endeavors, Florida Georgia Line will be around for a long, long time.
"We've stayed in really good communication about it and we both feel a lot of freedom, a lot of creative juices flowing, a lot of inspiration, and so it's fun," Hubbard told Entertainment Tonight. "We've always been a package deal; we've always done every single thing together, so it really does feel good to say, 'BK, go make your solo project and go have fun with it, and I'll go write songs and see what collaborations happen, and we'll just just have our own voice and make our own mark for a little while.'
"And then, in the meantime, still releasing our fifth album in February, and continuing the tour," he continued. "So, we're still gonna be doing a lot together and playing for the fans and singing the hits, but it's been fun to venture out and have a little bit of individuality as we go."
Hubbard and McGraw just released "Undivided," which Hubbard wrote while quarantining due to COVID-19. The song is available for download here.
Florida Georgia Line's Life Rolls On, will be released on Friday, February 12.