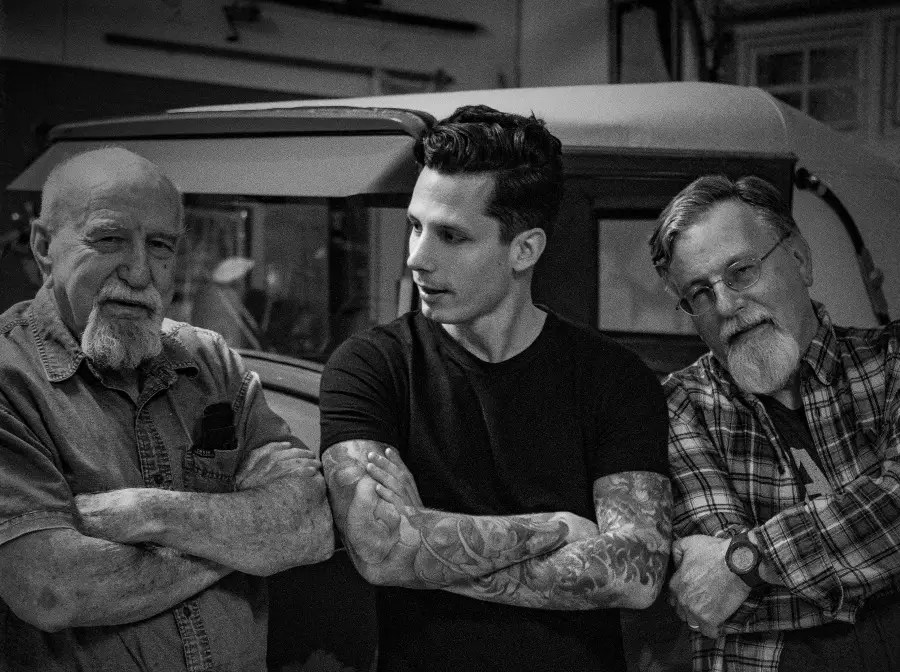 Devin Dawson is tugging on heart strings all across the country with the touching video for "He Loved Her." The song, from his just-released EP, The Pink Slip, was written as a way to pay honor to his grandfather, with both of his grandparents starring in the touching video, directed by Dawson's good friend, and frequent collaborator, Tyler Conrad.
"We really just hung out for Thanksgiving for a couple of days," Dawson tells Everything Nash. "We didn't think about it. I did ask [my grandfather] to do some liners and I posted them on my TikTok, and it kind of blew up, which was fine. But my grandpa was like, 'Hi, I'm Jerry Durrett. This is my grandson, Devin Dawson. And he's written a song and he's done a video and I think you should go watch it. It's a good one.' So I kind of put him on the spot there, but other than that, they're just thankful. He'll call me and just say, 'Thanks.'"
Dawson's grandparents have since become somewhat famous, at least in their small town of Orangevale, California.
"He's just so excited," Dawson says. "He loves to walk around the neighborhood. He's kind of a little celebrity around there right now. It's really cool to be able to do this, inspired by him. and have him experience this with me and do it with him before it's more of in memory of him. I didn't want to wait for him to pass away. He's 90 years old. I don't know how many more Christmases I'm going to get with him. And so, I was really glad that we got the opportunity to put it into stone, and make it immortal."
For Dawson, the best part about the video for "He Loved Her" is how easily it all came together.
"The cool thing about that video is that some videos are so thought out and high production," Dawson explains. "You travel and you have all this editing, and it's just this big production in some videos, depending on the song and the idea, or just super simple and low budget. And it doesn't matter because all the heart is in the subject. Other than the fact that we didn't really have a whole lot of options to do much because of COVID and things like that, I just wanted to go home and hang out with my grandpa and do what I normally do."
Purchase The Pink Slip at DevinDawsonMusic.com.