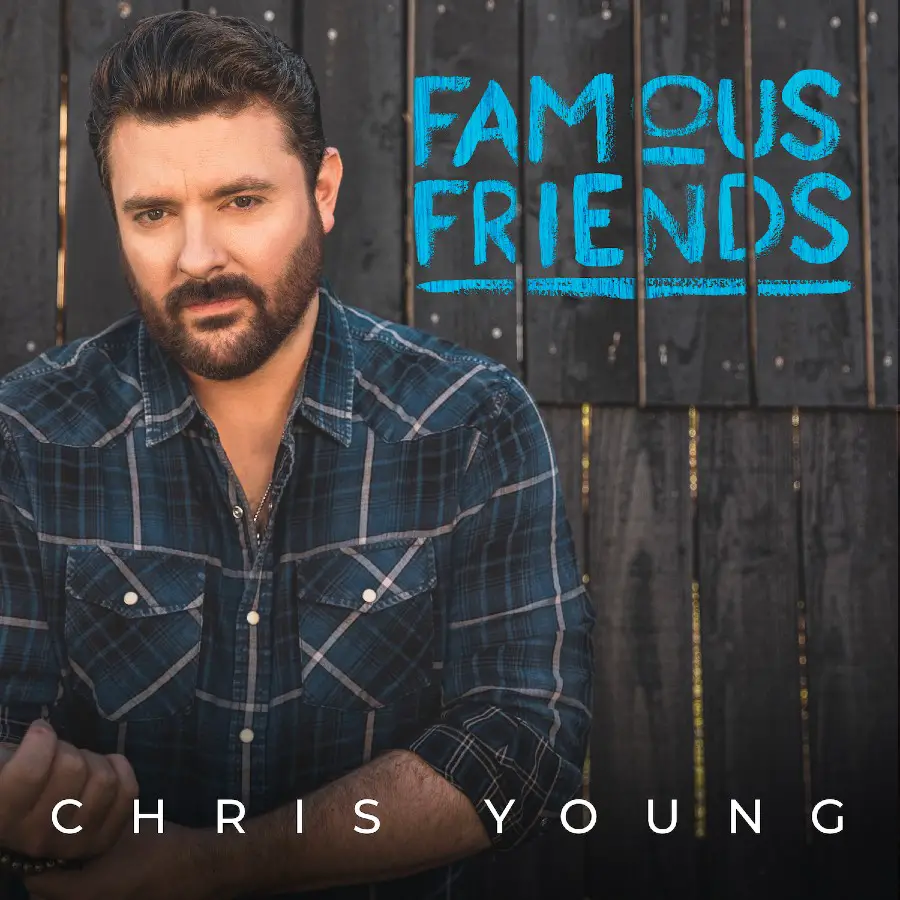 The track list for Chris Young's Famous Friends album is out, and it includes a few special guests. In addition to Kane Brown, who joins Young on the  title track, Lauren Alaina also appears, on a song called "This Town Ain't Big Enough," while Mitchell Tenpenny joins Young on a song called "At the End of the Bar." In addition, Sarah Buxton, Hillary Lindsey and Shay Mooney provide backing vocals as well.
"I know I've said it before, but I honestly can't say it enough – I am so excited to be releasing my new album," Young says of his new record. "There are so many incredibly talented artists, songwriters and producers – all friends of mine – who helped make this album possible. Having friends share their talents as collaborators, songwriters, producers and more, it's only natural to call the album 'Famous Friends.'"
Young just released a new song, "Rescue Me," which he wrote with Josh Hoge, Mark Holman, Matthew McGinn and Christian Davis Stalnecker.
"I think 'Rescue Me' is such a cool twist on the typical love song concept," Young says. "People were already falling in love with it just based off short social teases. It's something special and I'm proud to have helped write it and produce it alongside Mark Holman."
The Grand Ole Opry member co-wrote 13 of the 14 tracks on Famous Friends, co-producing 13 of the songs as well, while producing the record's final track, "Tonight We're Dancing," by himself.
"I want people to fall in love with it, blow their speakers listening to it, dance to it, party along with it, cry to it, just live it – and I can't wait to start playing this new music on the road soon," Young shares.
While Famous Friends has 14 songs on it, Young previously hinted he had plenty of new songs to share with his fans.
"[Fans can expect to get] more music than they've ever gotten from me at one time," Young previously told Everything Nash. "I do not think that this will be a single album project from me … There's some collaborations people haven't heard yet that are gonna be on the project."
See a track list for Famous Friends below, and pre-order the record here.
Famous Friends Track List:
Raised on Country
Famous Friends (with Kane Brown)
Town Ain't Big Enough (with Lauren Alaina)
Drowning
Rescue Me
Break Like You Do
At the End of a Bar (with Mitchell Tenpenny)
Love Looks Good on You
One of Them Nights
When You're Drinking
Cross Every Line
Hold My Beer Watch This
Best Seat in the House
Tonight We're Dancing