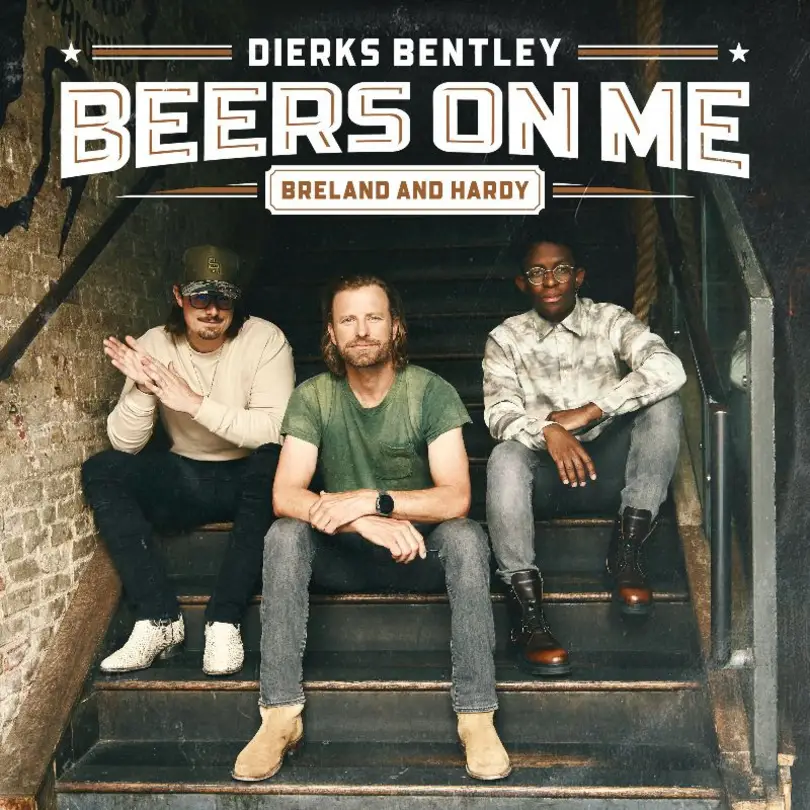 Dierks Bentley has another No. 1 song to his credit. The country music hitmaker just scored his 21st chart-topping single, with "Beers on Me," his collaboration with HARDY and BRELAND.
"From start to finish this song was a true collaboration, and to do it with BRELAND and HARDY really means a lot," Bentley says of the honor. "They both bring something that's so needed in country music right now, and I can't thank the fans and country radio enough for embracing this one. I'm lucky to have gotten a chance to work with these two and it's cool to be able to celebrate BRELAND's first number one song – as an artist and songwriter – with him."
The Arizona native celebrated his first No. 1 in 2003, with his debut "What Was I Thinkin'" single. With so many hits to his credit, Bentley says "Beers on Me" will always be special to him.
"I've been so fortunate over the years to have many No. 1s," Bentley tells his record label, "I mean a lot of No. 1s, and they all have some sort of special significance, whether it was the songwriters I wrote it with or the idea where it came from, but certainly this 21st No. 1 with BRELAND and HARDY would be pretty special for me because of the collaboration. I love HARDY. He's obviously had a lot of success, a lot of No. 1s as a singer as well as a songwriter. But for BRELAND, I believe this would be his very first No. 1 as an artist and as a songwriter.
"So, to be part of that history is so special for me and just personally as a friend of BRELAND's – no one's more deserving than him to have the success that he's having," he continues. "So, this is going to be a great moment to share together on stage accepting the awards that come with a No. 1 record and just can't wait to see that big smile on his face."
It was BRELAND who Bentley said took "Beers on Me" to a new place, after he and HARDY had already started working on the uptempo tune.
"He rewrote the verse entirely – totally different verse – made the song 100 times better and then sang on it with the most beautiful voice I've ever heard," Bentley shares. "So, it's just been a really awesome collaboration, totally organic, just kind of a meant-to-be thing, and so excited seeing this song do as well as it has on the radio."
"Beers on Me" and Bentley's previous single, "Gone," are both from a forthcoming new album. The 46-year-old will continues his Beers on Me Tour this summer, with Ashley McBryde and Travis Denning serving as his opening acts. Find music and tour dates at Dierks.com.