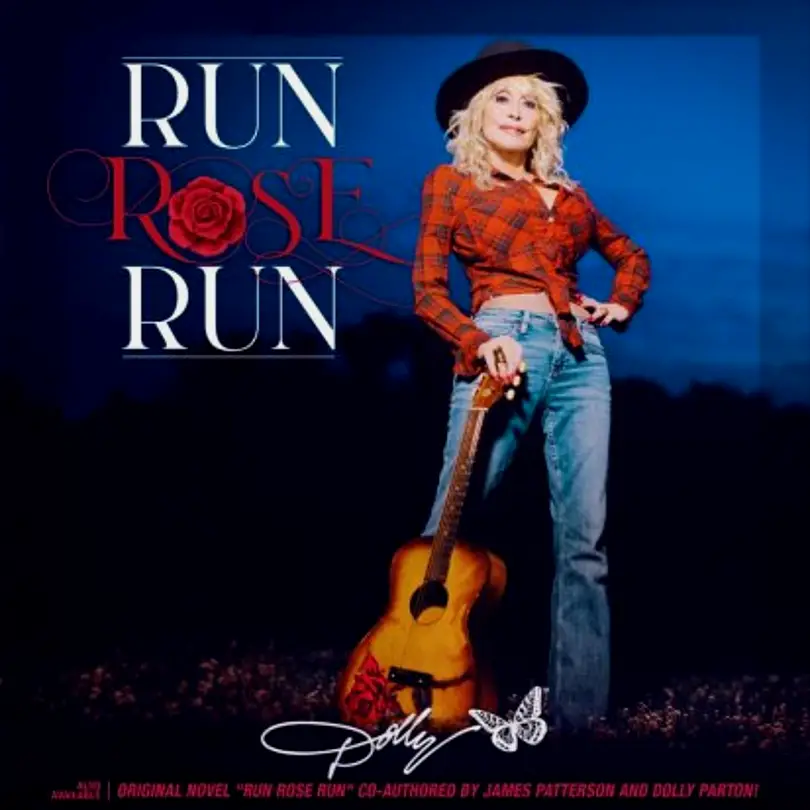 We now know when Dolly Parton's Run, Rose, Run album will be released. The record, which was written to go along with her new novel of the same name, co-written with James Patterson, will be released on March 4.
The book is about a young woman who moves to Nashville with a dream of a career in country music, with a dark secret from her past threatening to kill those dreams before they come true. It's a storyline Parton knows all too well, which inspired her to write one of the tracks, "Big Dreams and Faded Jeans," out now.
"So many people come to Nashville with their sack of songs," says Parton. "Whether they're running from anything or not, they're running towards a future. That's what 'Big Dreams and Faded Jeans' is all about. I am so pleased to finally share the first song from this exciting new album with all of you!"
Parton has accomplished plenty throughout her career, but writing a novel was a first for the entertainment icon.
"I cannot be more excited about the release of my very first novel Run, Rose, Run with the great James Patterson. I also have a new album to go along with the book," Parton previously told People. "All new songs were written based on the characters and situations in the book. I hope you enjoy the book and the songs as much as we've enjoyed putting it all together!"
Parton also announced her popular Dolly's Strawberry Pretzel Pie ice cream will once again be offered for a limited time at Jeni's Splendid Ice Creams. A portion of the proceeds from the flavor's sales will go to Parton's The Imagination Library. In addition, Jeni's will also offer customers and Parton fans an exclusive, special edition of the digital album of Run, Rose, Run which will feature an exclusive bonus track, "Rose Of My Heart." The track will be available for a limited time at Jenis.com.
Kelsea Ballerini will narrate the audio version of the Run, Rose, Run novel, which will be released on March 7.
The Run, Rose, Run album will be out on March 4. See a track list for the Run, Rose, Run album below, and pre-order the project here.
Run, Rose, Run Track Listing:
Side A:
1. Run
2. Big Dreams and Faded Jeans
3. Demons (with Ben Haggard)
4. Driven
5. Snakes In The Grass
6. Blue Bonnet Breeze
Side B:
1. Woman Up and Take It Like A Man
2. Firecracker
3. Secrets
4. Lost and Found (with Joe Nichols)
5. Dark Night, Bright Future
6. Love or Lust (with Richard Dennison)