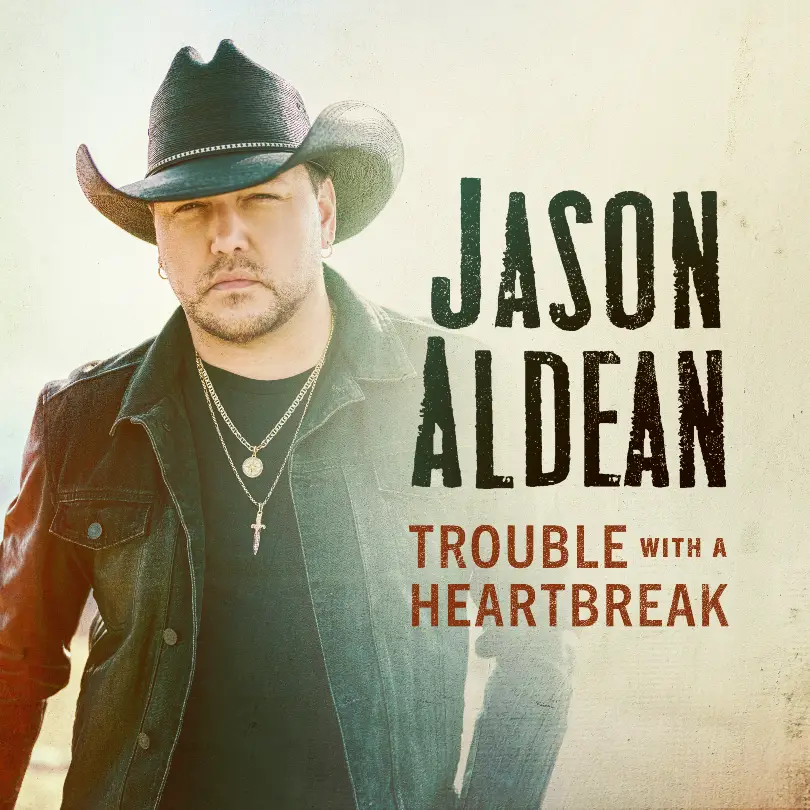 New music is here from Jason Aldean! The 44-year-old just dropped "Trouble With a Heartbreak," the lead single from his upcoming Georgia album, the second part of his Macon, Georgia album, announced last year.
"The cool thing about putting out two parts of this record is having fans hear all the different influences I grew up on," Aldean says. "This song hit me right when I heard it and reminded me of those bitter R&B breakup songs that take me back to riding through the backroads of Georgia."
Kurt Allison, Brett Beavers, Tully Kennedy and John Morgan penned "Trouble With a Heartbreak." The video was shot in Las Vegas during National Finals Rodeo, tells the story of a tough cowboy dealing with a broken heart.
In November, Aldean dropped Macon, the first of the Macon, Georgia album.
"I always have a hard time narrowing the songs down," Aldean admitted to Apple Music Country's Today's Country Radio with Kelleigh Bannen. "I'll always find a lot of songs. I feel like I leave songs on the table a lot of times, because we're trying to narrow it down to 15 or however many we're putting on an album. And I always, when we're done with a record, I always look back and go, 'Man, I wish I'd have cut that one.'  'Fly Over States' was a song that we were going to cut for a record and left it off the album. We cut it on the next record and it ended up being a single and a big hit for us. I feel like I've done that a lot over the years."
It was while Aldean was forced off the road because of the pandemic that he found the time to create Macon, Georgia.
'Honestly, with this being my tenth record, and us dealing with the quarantine stuff, we had all this time on our hands," reflects the singer. "It was just the tenth album being a special record, and so we were like, 'Let's just do something different, and let's cut 20 new songs and then add in some live songs. We've never done a live album. We've never done a greatest hits record. So it's almost like you get a double album and then a live greatest hits record on top of it, too. That was the thought process."
Pre-order of Georgia, which includes his No. 1 "If I Didn't Love You" duet with Carrie Underwood, is available here. Find all of Aldean's music at JasonAldean.com.
Photo Credit: Courtesy of BBR Music Group / Brian Higbee