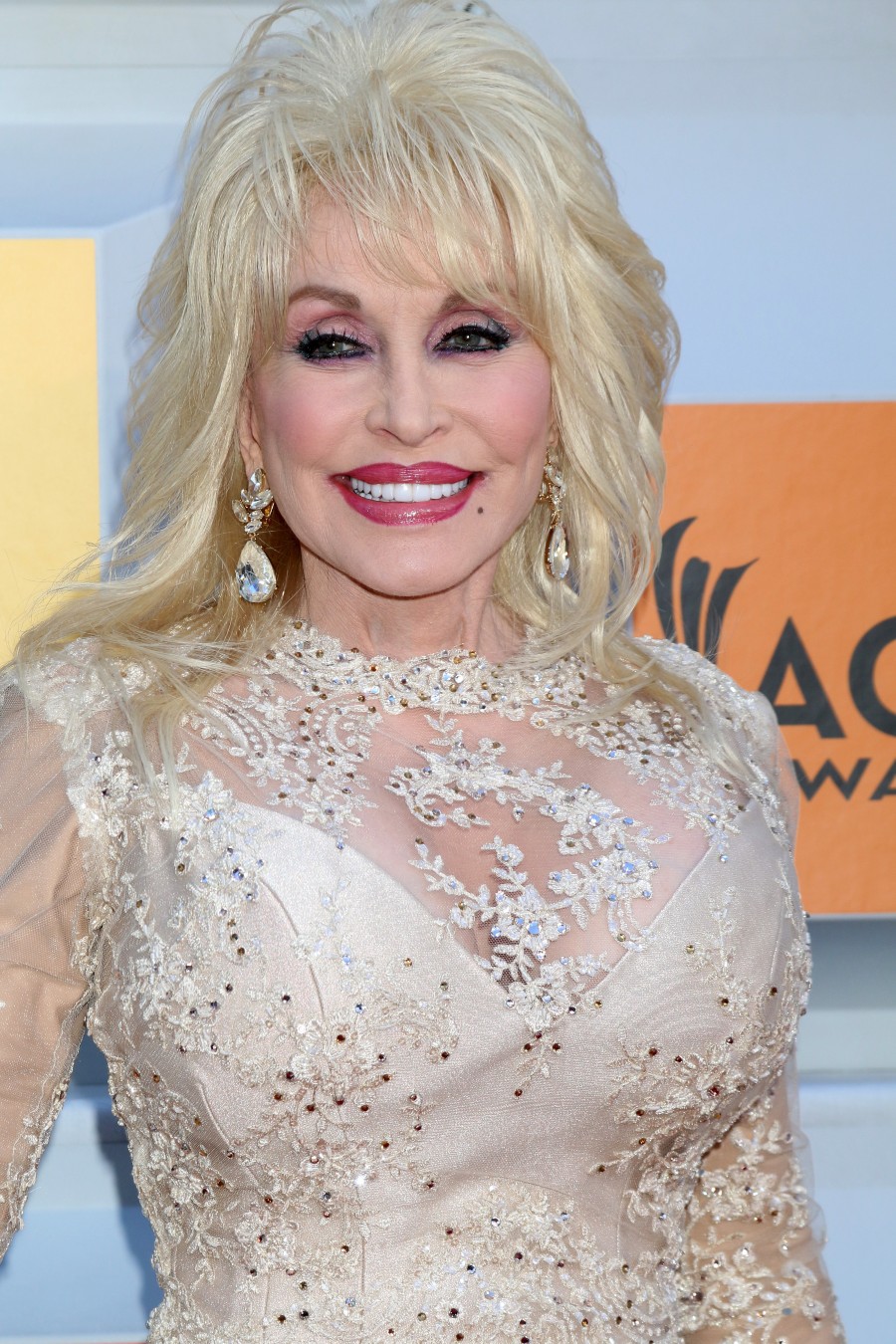 Dolly Parton just released her book, Songteller: My Life in Lyrics, sharing the stories behind some of her most-beloved songs. The 74-year-old reveals that writing the book, and looking back to the inspiration behind some of the songs, was healing for her, in ways she didn't necessarily expect.
"[It] was like a therapy for me," Dolly told The Tennessean. "You don't really know how your life's gonna turn out. You hope everything goes the way you want it to. You don't know until you start going back to talk about that."
"It was very emotional at times," she added. "Some things I thought I had forgotten, some things I probably wanted to forgot."
The 74-year-old was eager to share her stories, which span more than five decades,  with her fans, even if it wasn't easy.
"I felt at the end of it like [I] had a workout," she shared. "I bet I slept good that night. … I was hoping that I did it good and I didn't wanna hold back anything. I'm pretty much an open book."
Dolly also just released her Christmas album, A Holly Dolly Christmas. The record includes both cover and originals, although she admits she struggles writing holiday tunes, even though she has written thousands of songs over the years.
"You would be surprised," Dolly said. "In fact, I have been surprised, through when I try to write Christmas music for everybody else. Because, of course, everybody wants to write the next Christmas classic. But it seems like everything's been written about Christmas."
"It's harder," she added. "It's harder for me. It's been harder, except when some songs have a true message."
The Tennessee native, who just made headlines for helping fund a potential vaccine for COVID-19, has remained as busy as ever, even amid the global pandemic.
"Even with as bad as things have been during the COVID, I've been very productive," she insisted. "I feel like I'm doing things to try to uplift people. [Doing] things to bring a little light into the darkness. That's kind of my purpose in life. Hopefully I'm getting it done."
A Holly Dolly Christmas TV special will air on December 6 on CBS. Both Songteller and A Holly Dolly Christmas are available at DollyParton.com.