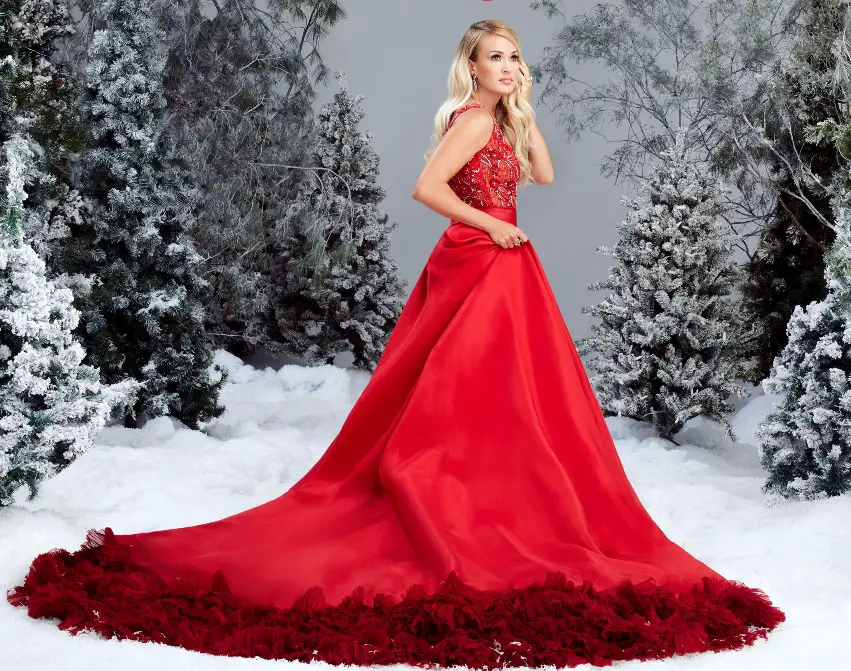 Carrie Underwood is joined by her Isaiah, on "Little Drummer Boy," from her recent My Gift album. The American Idol alum recently revealed, in an essay for Guideposts, the adorable way her five-year-old prepared for his singing debut.
"The morning we were supposed to go to the recording studio, he got himself dressed," Carrie recalled. "He came down the stairs in his jeans that he wears to church, a button-down shirt and a little black fedora."
Carrie had no idea that her little boy would choose that to wear to sing in the studio.
"I took in his outfit, topped with the little black fedora," Carrie remembered. "'Wow, you really dressed up this morning, buddy,' I said.
"'I'm gonna go sing for Jesus, so I wanted to look nice,'" he replied.
His choice of outfits reminded the singer of the importance of My Gift, with the title of the record inspired by a line in "Little Drummer Boy."
"Bringing our best to Jesus—we can all do that," Carrie shared. "What talent, passion or treasure makes you who you are? It might seem small, like that baby in the manger, or insignificant, like a boy playing a drum, but you never know until you share your gift, a gift that can help shine love's pure light on the whole world this Christmas."
As for her oldest child's performance, the mother of two couldn't be prouder.
"At the studio, he sounded like a pro, singing into the mic, headphones on, 'I'll play my best for him, pa rum pum-pum-pum, rum pum-pum-pum,'" Carrie said.
The 37-year-old previously opened up about Isaiah's performance, which she said was far better than she anticipated.
"When I first heard it back I was laughing and crying at the same time because it was just this beautiful, pure moment from him," Carrie told People. "He did such a great job. He remembered the lyrics and he sang it with his whole heart."
My Gift is available for purchase at CarrieUnderwoodOfficial.com.