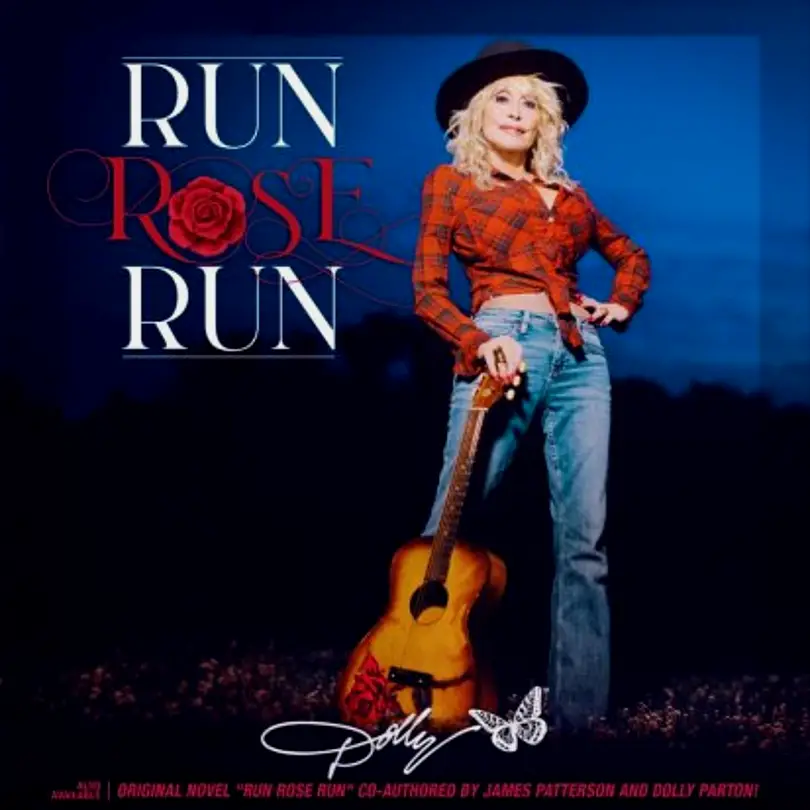 New music is here from Dolly Parton! The country music icon just dropped a surprise second song, "Blue Bonnet Breeze," and lyric video, from her upcoming Run Rose Run album. The record is being released in conjunction with her novel of the same name, which she co-wrote with James Patterson.
"I came up with the idea for 'Blue Bonnet Breeze' because two of the characters decide to begin working together on a song," explains Parton. "I thought, 'What song would that be? What song would they write?' So, I just chose a Romeo and Juliet kind of story and made the music very slow, very emotional, and it's actually one of my very favorites from this album. It could be a movie of its own!"
Parton has done plenty throughout her illustrious career, but she had never written a novel — until now.
"I cannot be more excited about the release of my very first novel Run, Rose, Run with the great James Patterson. I also have a new album to go along with the book," Parton previously told People. "All new songs were written based on the characters and situations in the book. I hope you enjoy the book and the songs as much as we've enjoyed putting it all together!"
Parton will have a busy March. In addition to releasing the Run Rose Run album on March 4, followed by the novel on March 7, the 76-year-old will also host the 2022 ACM Awards, alongside Jimmie Allen and Gabby Barrett.
"I am so excited to be hosting the ACM Awards on March 7 from Vegas. Watch for us because we're going to have some fun," Parton says of the honor.
Parton was also recently nominated for induction into the Rock and Roll Hall of Fame. The global superstar has accomplished more than almost any other artist, but she insists she doesn't want people to focus on her achievements.
"I don't want to be worshiped, because there's a scripture in my Bible that talks about idol worship," Parton told People. "And I see that happening all the time with movie stars and these celebrities. People literally worship them more than they worship God. And I just — I cringe at it sometimes."
Run Rose Run is available for preorder here.*
*Everything Nash has an affiliate relationship with Amazon, which means we may receive a commission from purchases made through links on this page.