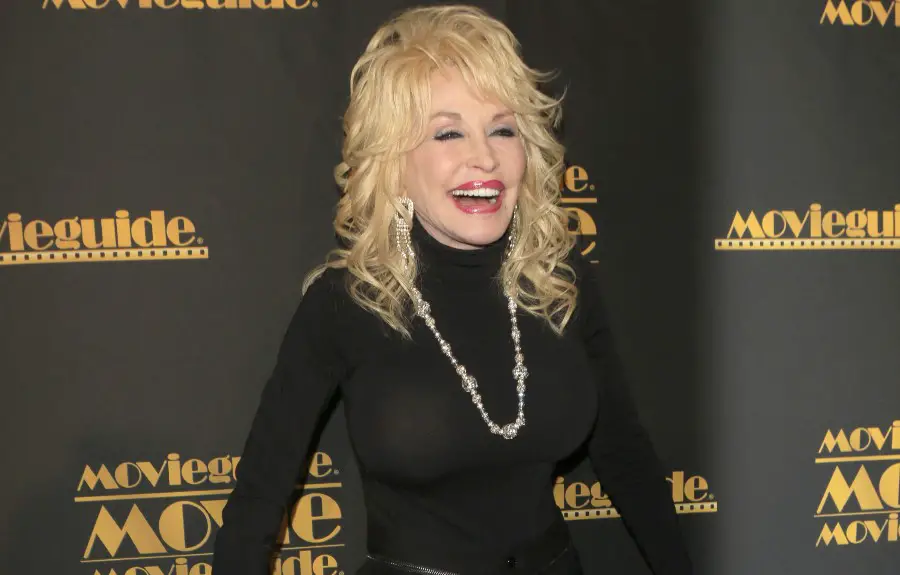 Dolly Parton famously donated one million dollars in 2020 to go towards research that ultimately helped create the COVID-19 vaccine. The Country Music Hall of Fame member, who also received her vaccine, is speaking out about those who choose to not take precautions to help combat the virus, while stopping short of telling others to get vaccinated.
"I'm not one to get in the middle of controversy," Parton tells Mic. "When I first donated my money to help with it, and I got my shot, I thought everybody was waiting in line to get their shot. I didn't realize there were people not wanting to do it whether for religious reasons, health reasons, personal reasons whatever it be. I'm not one to tell people what to do. But I was just happy to be part of that, and I think we all certainly need to do our part in being careful.
"Whether you get the shot or not, you need to be mindful," she continues. "And I don't think it'd kill anybody to wear their mask and to do their social distancing, especially now that we have new variants of the pandemic going around. So I really think people should just be very cautious, and careful and mindful, and like I said I'm not one to bother around in people's lives, I just try to do my part the best I can."
It's an attitude that has served Parton throughout her entire career, which has spanned more than 50 years. The 75-year-old has turned herself into one of the most successful artists, of any genre, with an empire that includes acting, a theme park, her Imagination Library and more. Since moving to Nashville fresh out of high school, Parton has used her own intuition to decide what was, and wasn't, right for her and her career.
"I know who I am," Parton boasts. "Like I say, I may not be much, but I'm a very professional Dolly Parton. And hopefully I know what's best for me. I try not to get in other people's business. I try to love, and I look beyond people's thoughts and just pray for guidance every day. I'm a very spiritual person. I just try to look to a higher wisdom and pray to be a better person and be light in the world, and that's exactly what I hope to do. I try my best to mean something to somebody."
It's Parton's faith that has guided many of the decisions in her life, including how she treats others.
"I ask God every day to let me do something to uplift mankind and go up by Him, and what else are we all about," Parton shares. "Even if you don't believe in God, you still have to believe in bigger and better things, higher wisdom and smarter things than you."
Parton's debut novel, Run, Rose Run,  written with James Patterson, will be out on March 7. Kelsea Ballerini will narrate the book.