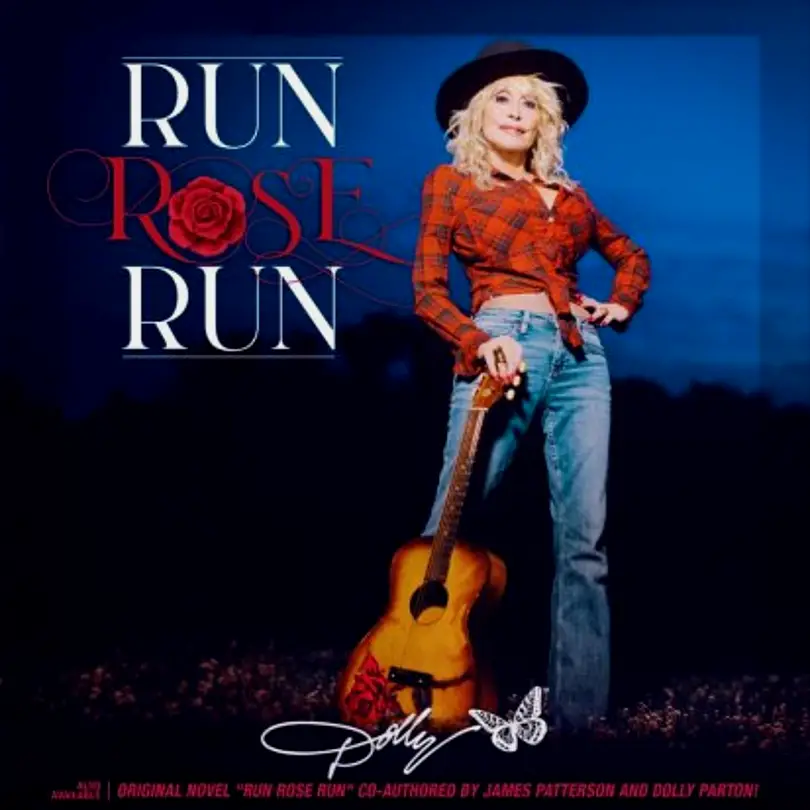 Dolly Parton's Run, Rose, Run album is out! The record precedes the release of the Run Rose Run novel, which she wrote with James Patterson, and will be out on March 7. To celebrate the release of the record, Parton also released another track, "Woman Up (And Take It Like a Man)."
"I just think this song really suits both of the female characters in the book," Parton says of the song. "If you're going to be in this business you've got to toughen up! You gotta 'woman up and take it like a man' – be as good as or better than all these men … managers, record label folks and these other characters that give them a hard time in the story. So, this was one song that I think is kind of like another '9 to 5,' another woman's anthem. I had all female voices on that one and I think it came out really good!"
It was Patterson who reached out to the Country Music Hall of Fame member and asked her to write a novel with him.
"I thought, 'What? Why do you want to write a book with me? You're doing alright on your own and I'm doing OK,'" Parton recalled to People. "He said, 'No, I think this would be a good thing!' So I thought, 'Well, why not? I'm doing everything else.'"
Once Parton and Patterson started working together, they quickly realized how well their creative talents combined, both for the novel and as inspiration for the songs she wrote for the album.
"I'd get good title ideas from some of the things that he'd write, and then I would write something about that and the situation, and then he would expand on the characters and on more of the story," Parton said. "He says it was really beneficial to him, and it was beneficial to me, because we'd get together and put all those things together, clean up our mess, and then start again."
Parton will host the 2022 ACM Awards on March 7, the same day the novel is released. She will share her co-hosting duties with Jimmie Allen and Gabby Barrett.
See a track list for the Run, Rose, Run album below. Pre-order the novel here.*
Run, Rose, Run Track Listing:
Side A:
1. Run
2. Big Dreams and Faded Jeans
3. Demons (Guest Artist Ben Haggard)
4. Driven
5. Snakes In The Grass
6. Blue Bonnet Breeze
Side B:
1. Woman Up (And Take It Like A Man)
2. Firecracker
3. Secrets
4. Lost and Found (Guest Artist Joe Nichols)
5. Dark Night, Bright Future
6. Love or Lust (Guest Artist Richard Dennison)
*Everything Nash has an affiliate relationship with Amazon, which means we may receive a commission from purchases made through links on this page.