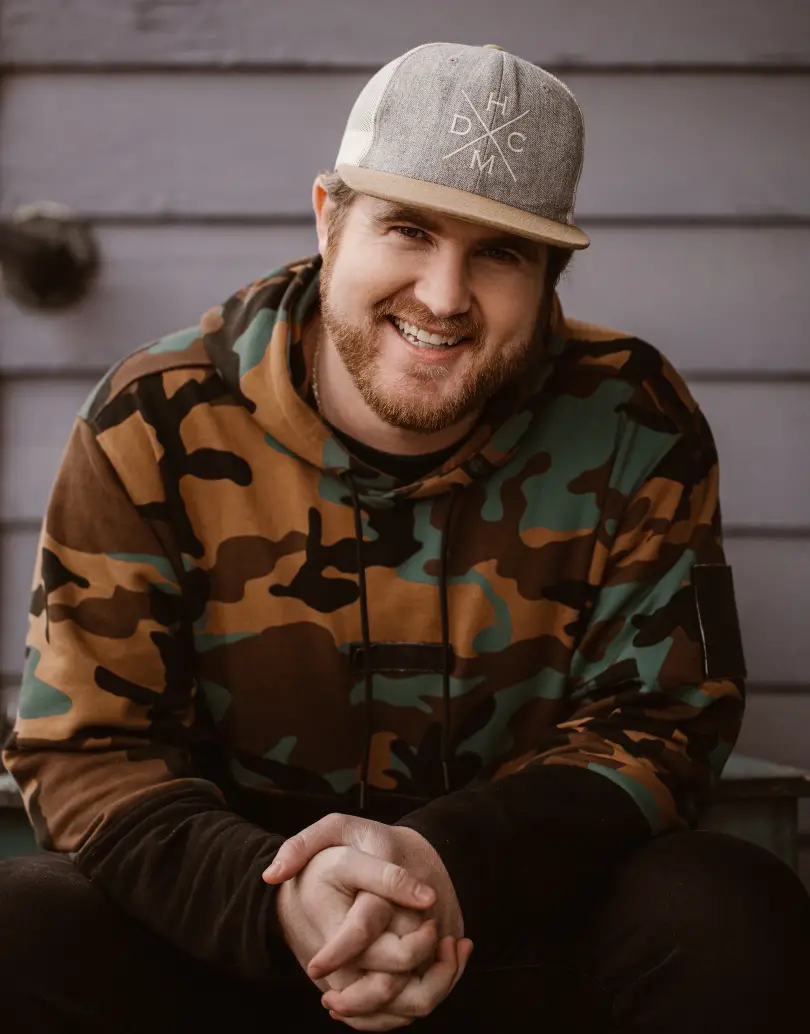 Drew Green is baring his heart in his song, "Good Ol' Man." The Tennessee native wrote the song about his son, Levi, inspired by the responsibility he felt as a father.
"He was about one at the time, and I was writing," Green tells Everything Nash. "We had this line that was, "Good ol' boy trying to be a good dad.' It turned into that idea. I figured it had already been done before. I was really excited about it. I was like, 'Man, it's just too good. It hasn't been done.' I looked it up and I didn't find anything. I had a real big write the next day and I was still trying to get my songwriting chops. I just signed a publishing deal about six months before that.  I had a write with Josh Miller, and my producer, Mark Trussel, and Lee Star."
Once the idea for "Good Ol' Man" was born, it didn't take the writers long to finish the song.
"We sat down and we wrote it real quick," Green recalls. "I knew the minute we wrote it that I would probably cut it, or I was hopeful that somebody else would cut it. I didn't even have a record deal at the time. But I knew that minute we wrote it, that it was gonna be special. And it's special to me just because I wrote it about my boy."
Green signed both a publishing deal and a record deal, which has helped get his music heard by more people. Still, it's by posting his songs on TikTok that Green saw his career explode.
"It worked well for me, because I signed a record deal in the middle of COVID, and when I signed a record deal, I had about a thousand followers on Facebook and Instagram maybe," Green recalls. "I had no following at all, just my songwriting friends. TikTok was the only stage that anyone had during COVID. So my social team helped me a lot with it, but TikTok was really the first thing that really blew up for me, and that really expanded my following in a fast way, I put out a video, 'Rest Of our Lives' — I put out a video of me singing in my truck. I was like, 'Nobody wants to see me dance.'"
Green had no idea when he posted that song how much his entire life and career would change, literally overnight.
"I put up that video of me singing," Green says. "I woke up the next morning and I had like a million views, literally like eight hours later. And I was like, 'This is insane.' I didn't even know something could do that. And then that one turned into like 84,000 followers … And then I put out 'Good Ol' Man,' and it was like six million or something. So the growth is incredible. I'm super pumped and excited that people are digging what I'm putting out."
Green's success seems even sweeter because of the massive risk he took to get here. The singer-songwriter, who grew up in McMinnville, located just outside of Nashville, was on a successful career path as a banker, when he realized his passion wasn't in anything but music.
"I was a finance major, and I took a job right out of college," Green recounts. "I worked there for two years. I just got to be a manager and trainer, and I was going have my own branch. It was moving really fast. But I had the dream of doing this , and my wife supported me. I knew that I would regret it the rest of my life if I didn't just do it. I luckily got into a few opportunities with some good songwriting people and became obsessed with writing songs and was playing."
Green began playing shows at night, including at the acclaimed Tootsie's Orchid Lounge, while still working at the bank during the day. It wa a grueling pace that left him exhausted, but happy to be finally doing what he loved.
"I was working eight to five at the bank. And then I would go and change in this rundown car wash," Green recalls with a laugh. "I would go change from my suit. my full blown suit, clean-shaven, and I would put on my jeans and my hat and go play in the honky tonks until 3:00 AM."
Green is hard at work on new music, with plans to put out an album in the near future. Find music and tour dates at DrewGreen.com.
Photo Credit: Angelea Presti