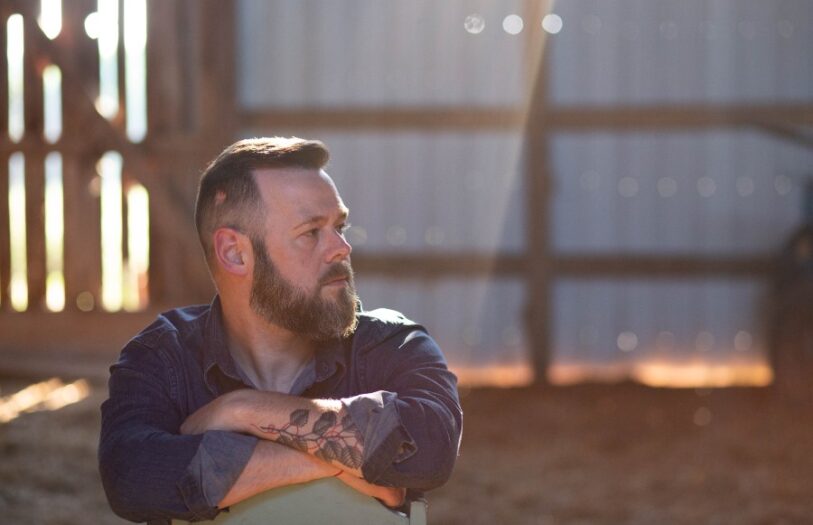 Todd Tilghman is back with new music. The Season 18 winner of The Voice just released "Worth It All," with Rita Springer, who originally wrote and recorded the song.
"I think every one of us has a time in our lives that we kind of didn't know if we were going to make it at all," Tilghman previously said of "Worth It All." "And we also have those times in our lives, more often than not — I think those are often the same times — where we wonder what this is even for. And so that's why I chose to do 'Worth It All.' What a privilege it was that Rita agreed to do it with me. She wrote this song, and originally sang this song."
The father of eight has used "Worth It All" as his own personal anthem when he was going through struggles, which is why it means so much to him to release it now.
"Years ago I heard this song and it helped me through so many trying seasons," Tilghman explained. "Knowing that, no matter what, everything is worth something… that's such an encouraging truth. You can imagine my excitement when Rita Springer, the original writer and singer, agreed to feature with me on this very personal project. If you're struggling, or hurting, or if you're unsettled or unsure: don't be overwhelmed. Your suffering isn't forever, and it isn't for nothing. The glory…the sight of His face…it'll be worth it all. Just in time to celebrate the resurrection."
"Worth It All" follows "Slow It Down," which was written by Priscilla Block,  Jared Hovis and Nathan Perry. He also has a collaboration with Collin Raye on "Love, Me," slated to be released later this year.
"I'm releasing 'Love, Me' as a duet with Collin Raye, the original 'Love, Me,'" Tilghman told Everything Nash. "I had a meeting with Collin, and let me say he is just really so nice. He's so nice that we were immediately friends, which means we were immediately deep into conversation … I  said, 'Listen, we can talk all afternoon. This is all I have in the afternoon, but before we do that, the reason that I asked you to meet with me is because I would love to get with you, not do it on my own, but you and I together cut one of your classics, like 'Little Rock' or, or 'Not That Different,' or 'That Was a River,' or any of them.'"
Find all of Tilghman's music by visiting his website.