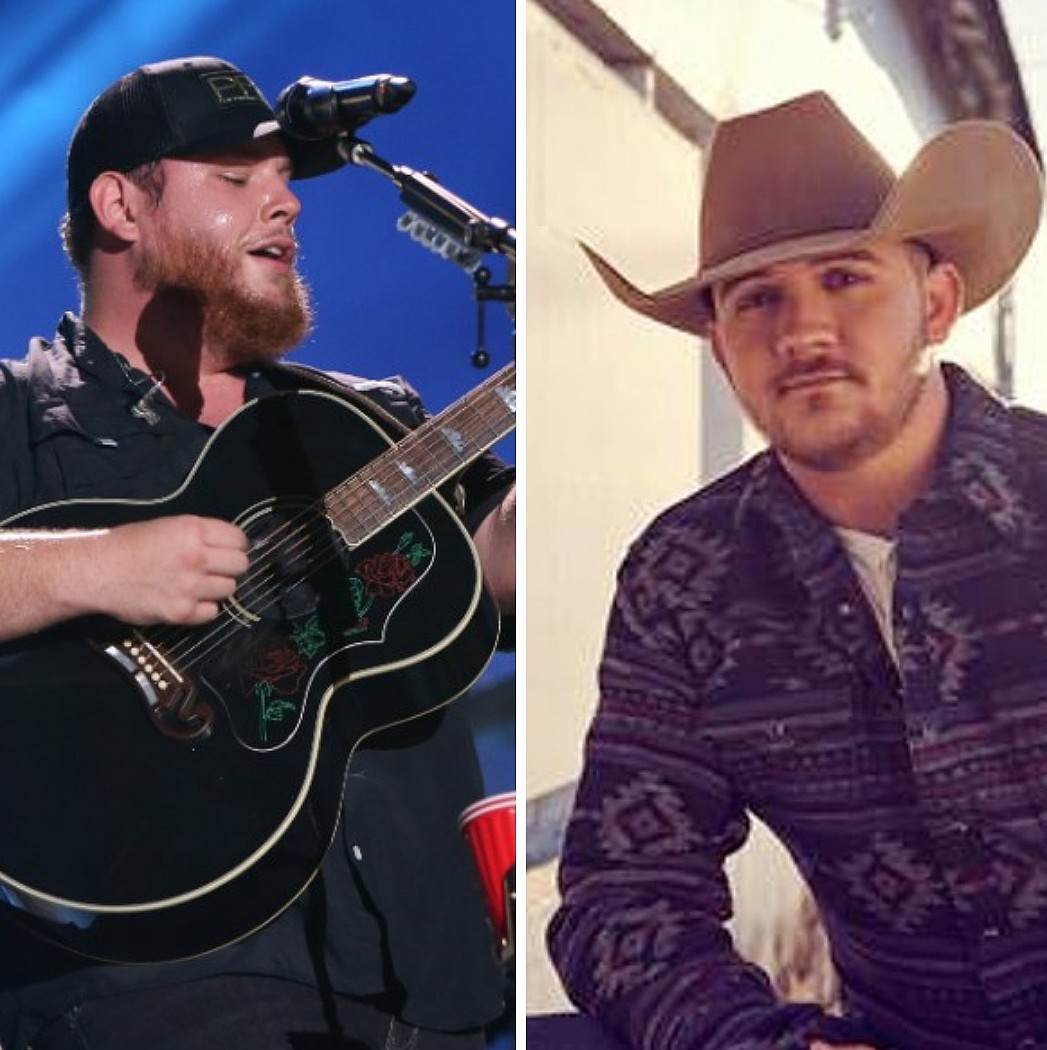 Long before Luke Combs was a household name, he was an aspiring singer-songwriter, performing wherever he could. Drew Parker was friends with Combs back then, well before either of them could have predicted the massive success Combs would become.
"I met Luke seven years ago," Parker recalls to Everything Nash. "This was before he was Luke Combs. I got asked to open for him in a little bar in Rome, Georgia. There were about 40 people there. It was seven years ago, and this past weekend we just played for 40,000 people in Boone, North Carolina. So in seven years, I've opened for Luke Combs in front of 40 people in this past weekend in front of 40,000 people. So it's been crazy to get to be a part of that and watch him."
Combs just earned his 11th consecutive No. 1 single, with "Forever After All." The song, written by Combs, Parker and Rob Williford, is from Combs' sophomore What You See Is What You Get record, but was written in the early days of both Combs' and Parker's respective career.
"That was six years ago, and we've written a lot of songs together: "One Too Many," "Lonely One," "Forever After All," Parker shares. "He's just been a great friend to me, and always supported me and helped push me along. He's just been a good friend, and I'm super thankful for him and the relationship that we started seven years ago in a little dive bar in Georgia."
Parker made his debut on the Grand Ole Opry earlier this week, after Combs surprised him by telling Parker that he had been invited to perform on the sacred stage.
"It doesn't get any bigger than playing the Grand Ole Opry, in my opinion," Parker reflects. "That's where everyone stood. That's kind of where the dream for me was born. I have a picture of me at ten years old standing on that stage doing a Grand Ole Opry tour. The Grand Ole Opry, I've seen [Travis] Tritt, Porter Wagoner, Hank Williams, Jr., Little Jimmy Dickens. That is where some of this dream of me playing country music was born, was on that stage and in that venue at ten years old. So it was a very, very pivotal and pinnacle moment for me."
Parker just released his first single, "While You're Gone." He is currently serving as the opening act on Combs' What You See Is What You Get Tour. Find all of his music, as well as his upcoming shows, by visiting his website.