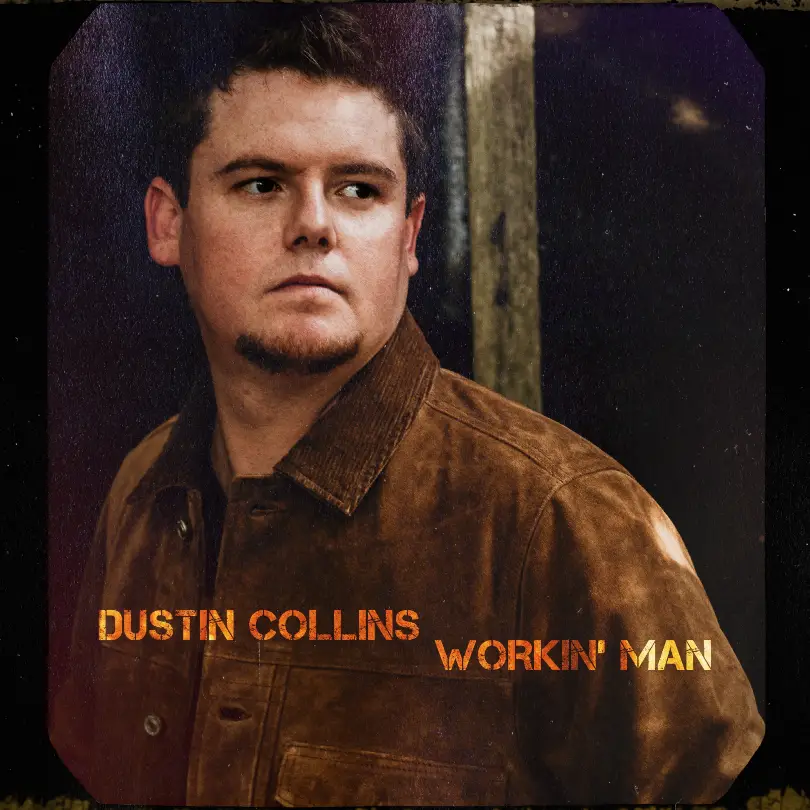 Dustin Collins is celebrating the everyday hard worker with his new song, "Workin' Man," out on May 6. The tune, which Collins wrote with Steve Bogard, is the title track of Collins' upcoming new album, produced by Buddy Cannon and Bill McDermott. Collins originally wrote the song for a podcast, before realizing that he wanted to release it on his own as well.
"Fastline, which is an agricultural magazine, reached out to me about a podcast, and they needed a theme song," Collins tells Everything Nash. "I thought about it for a while, and came up with 'Workin' Man' for the theme song for this podcast. I ended up loving the song so much. I was like, 'We gotta put this on the album,' and so we ended up including it on the album as well."
Collins grew up loving music, but went into the Army after high school, later working for Jim Beam, before realizing that he wanted to make music his career.
"My mom and dad both sing and play guitar," Collins explains. "My grandfather played guitar. There's a long line of players in my family. It's just something that I've done since I was like ten years old. and out with my mom and dad playing guitar around the coffee table and bonfires my whole life. So it was just a natural thing for me to learn.
"And then, something clicked in my brain and said, 'Okay, let's, let's move to Nashville and do this for a job,' which is basically insane," he adds with a laugh. "I'd say most normal folks don't choose that, but I'm super glad it did."
Collins has already opened for artists like Tanya Tucker, Chris Janson, Kane Brown and more. He also was invited to tour with Aaron Watson on his Vaquero Tour, taking plenty of notes from the Texas superstar while on the road together.
"That was our first big tour out, and we didn't know anything, from how to show up on time, and what to do, and where to be, and how to be " Collins concedes. "He pulled me aside one night. and told me, 'Make sure you talk to every human being that came here to see you. Every person that came here and spent money to be here, you make sure that they leave with a smile on their face, 'cause that's your job.' I took that to heart. watched him be the last guy leaving every single night, and he really cares about his fans, and does a really good job.  I'm very grateful to have gotten to be a part of that whole run."
When his Workin' Man album is released, the Georgia native promises it will be country music, without as much as a nod to other genres.
"It's actual, real solid country music," Collins maintains. "Every song's about me. Everything on this record  is a reflection of myself and that I either wrote myself, or dug through hundreds of songs to cut. And actually, the only couple cuts on here are from very good friends of mine. So this whole album was just just me being me, and after the pandemic coming out, and putting out the best music I could possibly."
"Workin' Man" is currently available for pre-order here.