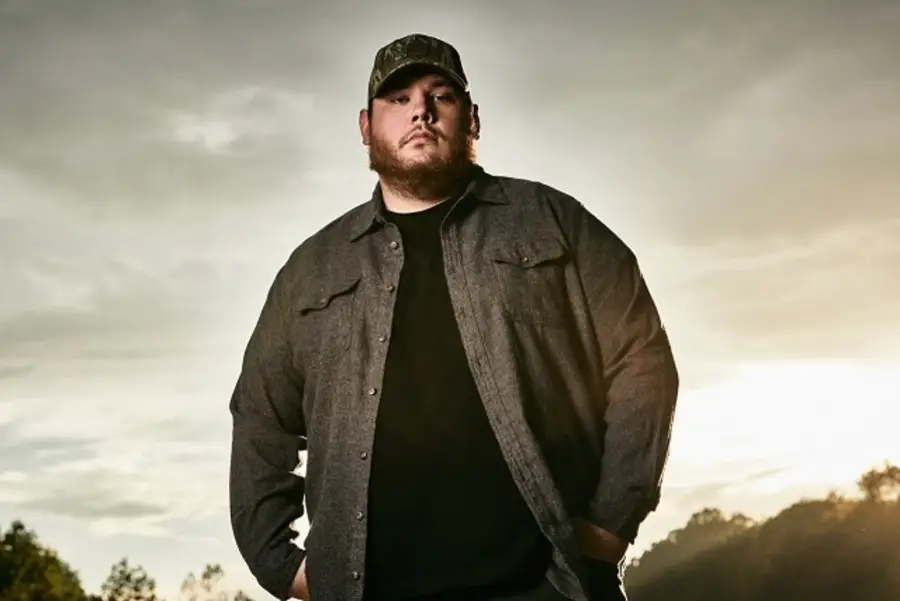 Luke Combs is continuing to share more information about his forthcoming new album. The North Carolina native reveals on social media that Growin' Up, his new record, will have 12 songs. The project is slated to be released on June 24.
Combs' current single, "Doin' This," is out now. A new song, "Tomorrow Me" from the record will be released on Friday, April 22.
Excited to share the album cover with y'all! Title of the album is Growin' Up and will have 12 songs. Can't wait for y'all to hear the full thing on June 24, but new song "Tomorrow Me" will be out…tomorrow! pic.twitter.com/q0eTyXUHCq

— Luke Combs 🎤 (@lukecombs) April 21, 2022
Combs previously shared an acoustic performance of "Tomorrow Me" in August of 2020. The video has already racked up almost two million views, in spite of the song never being officially released.
"Tomorrow Me' might be a pensive song about letting go of love, but in real life, Combs couldn't be happier with his relationship status. The 32-year-old wed his wife Nicole in the summer of 2020, which is why he now says he writes and releases so many love songs, including recent No. 1 hits like "Better Together" and "Forever After All."
"I enjoy writing that kind of stuff, and it's something that I feel like I have a little bit of a knack for," Combs said (via ABC Audio). "I don't necessarily want to be the love song guy, but I feel like kind of I am right now, which is just kind of where I was and happened to be at the moment."
"So I don't really have any control over that. You know, if she wasn't so great, then this wouldn't be happening," he continued with a laugh. "I got her to blame!"
Combs will likely soon have songs about parenting out as well, since he and Nicole will soon welcome their first child, a boy. He released "Even Though I'm Leaving" in 2019, inspired by his own childhood.
"My parents always used to tuck me in at night and make sure there wasn't a bogeyman behind the curtains or whatever," Combs told The Boot of the inspiration for the song, which he wrote with Wyatt Durrette and Ray Fulcher. "We just started going down that road, and it kind of led to the 'Even Though I'm Leaving' thing. We were like, 'Okay, where do we take this song from here?' And where it ended up going was just kind of the natural progression."
Growin' Up and all of Combs' music is available here.