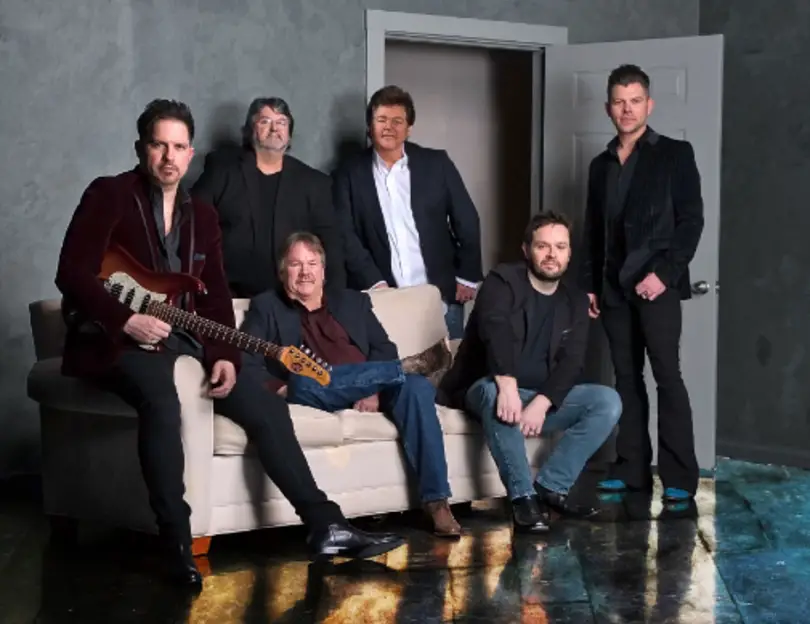 Shenandoah is hitting the road in 2022, playing dates all over the country, as part of their 35th Anniversary Tour, celebrating 35 years in country music. The award-winning group will kick off their tour on February 11 in Sulpher Springs, Texas, with 35 cities and dates already revealed, and more dates expected to be added at a later date.
"To believe we'd still be in the music business, as ever-changing as it is, would only come to me in one form: the country music fan base," Shenandoah's lead singer Marty Raybon says. "It's a wonderful thing to experience while looking out over an audience where the age span is so wide. It is most humbling."
Shenandoah released their eponymous debut in 1987. The record included the group's first Top 10 hit, with "She Doesn't Cry Anymore." Since then, Shenandoah had numerous hit singles, such as "The Church on Cumberland Road," "Sunday in the South," "Two Dozen Roses," "Next to You, Next to Me," and many more.
"We have been blessed for the last 35 years with songs that have that spoken power to move people," Raybon notes. "So we say thank you to the Lord for His strength, the fans for their loyalty, the songwriters for great songs and the producers that helped them come to life. It's made this 35 years a road trip I would have hated to miss."
Shenandoah was joined by an all-star list of artists, including many who grew up listening to their music, for their latest Every Road album. Luke Bryan, Blake Shelton, Dierks Bentley, Carly Pearce, Ashley McBryde, Brad Paisley, Lady A, the Zac Brown Band and Cody Johnson each joined the iconic group for a song on the project.
See a list of shows on their 35th Anniversary Tour below. Find all of Shenadoah's music, as well as concert updates, by visiting their website.
Shenandoah 35th Anniversary Tour Dates:
Feb 11 – Sulpher Springs, TX
Feb 12 – Hinton, OK
Feb 18 – Spring, TX
Mar 12 – Ft. Meyers, FL
Mar 13 – Vero Beach, FL
Mar 24 – Nashville, TN
Mar 25 – Shipshewana, IN
Apr 6 – Green Cove Springs, FL
Apr 30 – Indio, CA
May 13 – Kenney, TX
May 14 – Gail, TX
May 20 – Pigeon Forge, TN
May 21 – Louisa, KY
Jun 4 – Ft. Worth, TX
Jun 11 – Nevada, MO
Jun 14 – Eminence, MO
Jun 16 – Cedar Park, TX
Jun 17 – Stockdale, TX
Jul 3 – Alvarado, TX
Jul 4 – Albuquerque, NM
Jul 9 – New Salem, ND
Jul 22 – McCook, NE
Jul 23 – Hannibal, MO
Jul 29 – Cookeville, TN
Jul 30 – Parksburg, WV
Aug 5 – McMinnville, OR
Aug 7 – Junction City, OR
Aug 13 – Hot Springs, AR
Aug 26 – Gray, TN
Aug 30 – Hamilton, MT
Sep 17 – Cowan, TN
Sep 24 – Alto, NM
Oct 1 – Corpus Christi, TX
Oct 7 – Gainsville, TN