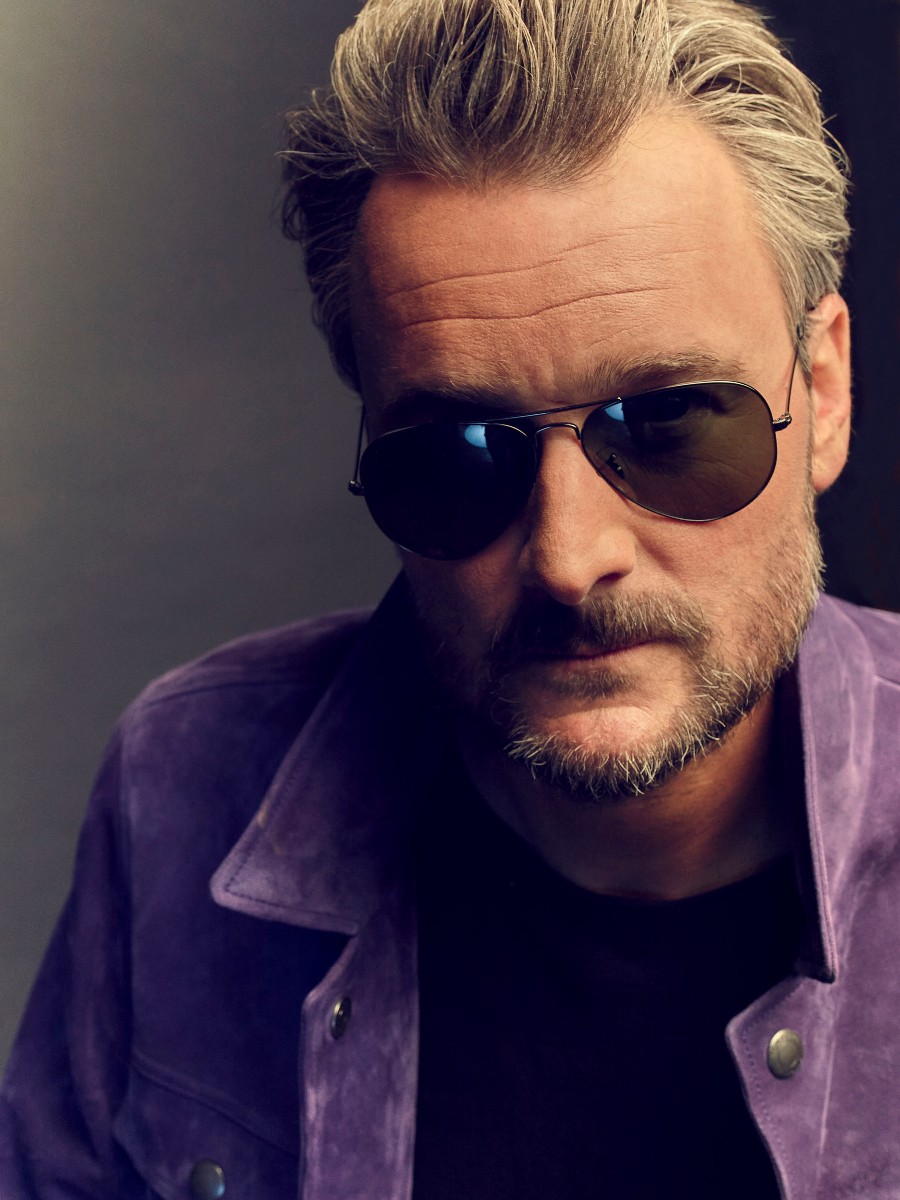 Eric Church takes his role as an artist seriously. Very seriously, in fact. The 43-year-old believes that if he, and other artists, are given a platform, the only respectable way to use that platform is for good, especially when it comes to encouraging diversity within country music.
"I think it's our job, if we're gonna be artists, if we're gonna be pillars of this format, to move the format forward," Church tells Entertainment Weekly. "It's about not staying where you are. It's about actually trying to go somewhere. I believe that's our responsibility. That's our job. It's not gonna last forever; we're only going to have a moment in time, and then it's going to be someone else's job."
Church, whose triple Heart & Soul project comes out in three installments this month, has made a career out of releasing conversation-starting songs like "Smoke a Little Smoke," "Two Pink Lines," "Like Jesus Does" and others. The North Carolina native finds it irrelevant to release singles if they won't spark a dialogue of some kind.
"For me, that's the way I've always kind of viewed that, and that's the way we've always picked singles and treated albums," Church reflects, adding, "We're trying to not just put a song out — we're trying to say something with that song."
The reigning CMA Entertainer of the Year, who sang the National Anthem at the Super Bowl LV with R&B singer Jazmine Sullivan, is a proponent of diversity in music, regardless of the genre, but especially within country music.
"If you look back historically, diversity of any kind has led to the best music any format has ever made," Church claims.  "I don't believe you should be a white rapper, and not think you should make it in hip-hop; I don't believe you should be an African American female and not think you can't make it in country music. Now, me saying that is one thing, and doing it is the other. So I think trying to work through that mechanism, the fact that we're having the conversation, I do think matters, because up until now, we've not had the f—-ing conversation."
Church just announced his Gather Together Tour, kicking off this fall, with 100 percent seating capacity and performing in 55 cities all over North America. Find dates by visiting his  website.
Photo Credit: Courtesy of EB Media / Joe Pugliese